Pay over time with

, apply during checkout.
0% interest on orders $299 and up* Learn More
Direct Ship, Non-Stock But Normally Ships Quickly
Stock Item: Ships from our shelf quickly in almost all cases when ordered before our ship cutoff times.
Direct Ship: Non-stock item, but normally ships quickly from the manufacturer or alternate warehouse.
Built To Order: Item is custom built per the options chosen and quickly shipped out upon completion.
Visit our Shipping Page for cutoff times for FREE (USA), USPS or FedEx.
Product Description
The MOTU AVB Switch - Five-Port AVB Ethernet Switch is designed to connect up to five AVB Audio, Video, or Switch interfaces into a network using the IEEE 802.1 AVB standard and CAT-5e or CAT-6 Ethernet cables up to 100 meters in length. This networking standard provides real-time, low-latency, fully synchronized streaming of audio and video over Ethernet.
The back panel of the switch features five 1-Gigabit AVB Ethernet ports as well as one standard Ethernet port for connecting the device to the Internet or a Wi-Fi router. The five AVB ports can also be used for standard Ethernet. Two front panel rows of LEDs provide visual feedback of the network connections and status of each port.
For convenience and reliability, the system features automatic device discovery so no IT experience is required and implements AVB's Stream Reservation protocol to provide guaranteed Quality of Service and ensure uninterrupted connections. The system also provides a network-wide time bass for synchronizing all connected devices within one sample phase lock and with timing accuracy within the nanosecond.
Standard AVB Switch
Uses standard IEEE 802.1 AVB Ethernet switch
Plug and Play
Supports automatic device discovery and network bandwidth management among connected AVB devices with no IT expertise required
Standard Cabling
Uses standard CAT-5e or CAT-6 Ethernet cables up to 100 meters in length
1-Gigabit Operation
Supports high audio channel counts and low latency operation
Guaranteed Quality of Service (QoS)
Maintains all existing audio and video streams regardless of network traffic
Unified Clocking and Sync
Uses network-wide clock to keep devices sync accurate to within nanoseconds of one another
Support for Ethernet
Bridges standard Ethernet for Wi-Fi and Internet connectivity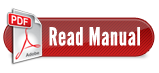 Warranty Information
Our ONE WITH EVERYTHING ZEN WARRANTY extends the standard manufacturer warranty by one year, see our ZEN WARRANTY page for details.