The 1248 gives you everything you need to turn your computer into a powerful 24-bit/192 kHz digital audio workstation. As a "hybrid" audio interface, the 1248 provides flexible connectivity to your computer via ultra-fast Thunderbolt™ technology or high-speed USB2, with 30 channels of pristine analog I/O, combined with sixteen channels of ADAT optical digital I/O and stereo S/PDIF, for a total of 66 simultaneous audio channels.
The 1248 is equally well-suited for studio and stage, with or without a computer. As an interface or standalone mixer, the 1248 provides 32 separate inputs and 34 separate outputs, including four XLR mic inputs with individual preamps, two dedicated front-panel hi-Z guitar pickups, dedicated main outs and monitor outs, and two front panel headphone jacks.
Connect all of your studio gear, including microphones, guitars, synths, keyboards, drum machines and even effects processors. Record, monitor, route and process all of these live inputs using the professional on-board digital mixer – with no latency and no processor strain on your computer. Apply hardware DSP-driven effects processing to inputs, outputs, and busses independent of your host computer. Add Classic Reverb™ with lengths up to 60 seconds. Further sculpt your sound with 4-band parametric EQ carefully modeled after British analog console EQs. Choose between two forms of compression: a conventional compressor and the Leveler™, an accurate model of the legendary LA-2A™ optical compressor that provides vintage, musical automatic gain control.
Add more MOTU interfaces as your needs grow, connected to a state-of-the-art audio network using standard AVB Ethernet switches and CAT-5e cabling, with near-zero network latency, even over long cable runs (several hundred meters). Record and monitor up to 128 audio channels in and out, simultaneously, to a host computer through Thunderbolt. Route hundreds of audio channels among multiple devices and computers on the network.
Control all DSP-based mixing and effects, device settings, and network audio routing from web app software running in your favorite browser on your laptop, tablet or smart phone connected wirelessly or locally to the 1248 audio network.
From initial tracking to final mastering, the 1248 delivers superb sound quality, state-of-the-art operation, and reliable performance.
Features
Superb audio quality — For example, the balanced TRS analog outputs produce 123 dB dynamic range and -110 dB THD+N (0.0003%) at -1 dBFS, Unweighted, 1 kHz.
66 simultaneous audio channels — 4 mic inputs, 2 guitar inputs, 8 x 12 balanced analog with dedicated main and monitor outs, 2 x 8-channel ADAT optical, RCA S/PDIF (with SRC), and two independent phone outs for 32 inputs and 34 outputs.
Universal connectivity — Thunderbolt or high-speed USB 2.0 (compatible with USB 3.0). USB audio class-compliant firmware and Industry standard drivers work with any audio software.
On-board 32-bit floating point DSP with large console style mixing and effects — Flexible 48-input digital mixer with 12 stereo busses and DSP effects, including reverb with sends, plus modeled analog EQ and compression, gate, and reverb.
System expansion and audio networking — Add a 2nd MOTU AVB interface (1248, 8M or 16A) with a simple Cat-5e ethernet cable. Connect up to five MOTU interfaces using a MOTU AVB Switch (sold separately). Build a network with multiple interfaces and computers using standard AVB switches and network cabling, with ultra-low network latency (0.625 ms), even over long cable runs (hundreds of meters). Stream hundreds of audio channels among devices and computers on the network.
Matrix routing and splitting — Flexible, matrix-style audio routing and splitting for any analog or digital input, computer channel or network stream to any other output, computer, or network device. Split any single input to unlimited multiple output destinations.
Web app control — Control on-board DSP, mixing, device settings, and network audio routing from web app software running in your favorite browser on a laptop, tablet or smart phone connected by wire or Wi-Fi to your local area network.
Stand-alone mixing with wireless control — Connect an Apple Airport™ or other Wi-Fi router directly to the 1248 with a standard Ethernet cable and control the 1248's powerful mixing and DSP effects from your smart phone or tablet, without a computer. Great for live sound mixing.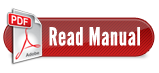 Our ONE WITH EVERYTHING ZEN WARRANTY extends the standard manufacturer warranty by one year, see our ZEN WARRANTY page for details.