This 500 series rack can carry you from tracking to final mixdown, with its on board summing mixer section giving you full control!
We are happy to announce the new and improved HAMCM8! The HAMCM8MK2 replaces the HAMCM8.
The first notable addition to the Mk2 is the lower noise floor, making it one of the quietest summing mixers and 500 series power supplies on the market. The second addition is the much requested feature of a 500 series slot bypass switch. This switch allows the user to still still use the summing mixer function of the mcm8, whether a module is inserted into the corresponding slot or not. This makes the unit considerably more useful for users that have limited number of modules currently, but could be getting more in the future.
Standing for Music Compact Mixer 8, the MCM-8 is an 8 slot 500 Series enclosure with 10 channel mixing capabilities and it´s the Top of the Line of the new Heritage Audio "ON SLOT" Technology (OST) 500 Series enclosures.

"ON SLOT TECHNOLOGY" takes advantage of last generation power electronics to handle power supply on a "per slot" basis. Each slot has its own power supply linear regulation stages , therefore modules are isolated from the rest. They just share the metal enclosure.
Features and Highlights
Both DB25 or XLR ins and outs are on board, take your pick!
AUX stereo input means you can daisy chain mixers (expand) or return effects directly to the mix buss
Each channel has individual gain and pan feeding the mix buss
Each channel has direct outputs as well
Output section is Neve 1073 style with transformer balanced XLR connections
Make up gain / trim available on the face of the unit, for final stereo mix levels
VU meters report left and right output levels
With literally hundreds of brands making 500 series modules, we at Heritage Audio think this is the professional way of handling this reliably, eliminating issues often associated with sharing power between different modules of different brands and natures.

Each slot features test leds for checking correct power operation (red for +16v, green for -16v), located aside of the slot connector.

Thanks to the use of OST, the power capability of the MCM-8 is 400mA per rail per slot maximum, with an overall of 1.4A (1.6A non continuous) per rail, whichever is reached first.

Phantom power available is 140mA total. The RAF Blue Gray enclosure is made out of heavy gauge steel with an aluminum front panel in the United Kingdom.

There are Pan and Fader controls per slot on dual concentric potentiometers. Pan pots are center detent for precise center positioning. Features include an ON switch to assign each channel to the Mix Bus.

The Mix Bus follows a passive, voltage summing topology, similar to that found in the 80 Series consoles of the 70s. The gain loss is restored by the same Class A, 2n3055 driven, transformer based output stage used in the 1073 by which Heritage Audio is known for.

An additional Stereo Input is provided on the back of the unit, allowing several MCM-8 units to be daisy chained, or signals not needing further 500 series processing to be mixed together.

The central section has analog VU meters and a Stereo Master fader.
Connections are made by means of both gold plated XLRs and DSUB25 Input and Outputs, with standard Tascam pinout protocol.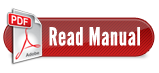 Our ONE WITH EVERYTHING ZEN WARRANTY extends the standard manufacturer warranty by one year, see our ZEN WARRANTY page for details.