Hear Technologies Hear Back PRO Standard Hub
Pay over time with

, apply during checkout.
0% interest on orders $299 and up* Learn More
Product Description
The Hear Back Pro Hub consists of a four card slot modular design, which can be populated with any configuration of input and/or output cards to fit your exact needs. Each Hub has the ability to supply signal and power to as many as 32 Mixers (8 per Network Card), each over a single standard CAT6 cable. And with the built-in HBus In/Out ports, multiple Hubs can be daisy-chained together, allowing for truly unlimited system expansion.

The Hear Back Pro system offers no learning curve. Whether or not you've ever used a personal monitor mixer, the simple layout of this powerful system makes getting the right mix a quick and effortless experience. Based in Gigabit Ethernet, this framework paves the way for an impressive range of future possibilities.

The Hear Back Pro System is the simplest, most affordable digital solution to get everyone the mix they need to perform their best. This new system platform is completely modular and infinitely expandable, which means it has become the last personal monitoring system you'll ever need.
Hear Technologies Hear Back PRO Standard Hub Features
24-bit Delta-Sigma A/D converters
Six user-selectable sample rates, indicated by LEDs: 44.1 kHz, 48 kHz, 88.2 kHz, 96 kHz, 176.4 kHz, and 192kHz
Less than .25 milliseconds total system delay (latency) from analog input to output
16 RGB LEDs intuitively display signal / peak levels for channel metering
Standard CAT6 cabling delivers power and signals to Mixers
Daisy-chain via HBus for very large systems
1 RU chassis
Modular I/O card-slot configurable mainframe
Gigabit Ethernet network fabric
48V Power Over Ethernet supply
Hear Technologies Hear Back PRO Standard Hub Includes

(1) Standard PRO Hub, loaded with:
(1) Mezzanine Board
(1) Main Board
(1) Network Board
(2) Analog Boards
(1) External Power Supply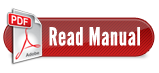 Warranty Information
Our ONE WITH EVERYTHING ZEN WARRANTY extends the standard manufacturer warranty by one year, see our ZEN WARRANTY page for details.