This deluxe preamp version features filters and pads to allow you to saturate and drive harder!
Our Full ZenPro Mod Includes
Output transistor replaced with Motorola 2N3055
Mic input & line output transformers replaced with British Carnhill
Adds $250 to the price
Ships with USA 115V power supplies.
International customers can add the LiteFuze LT-100 230V power transformer, or the Golden Age PS-AC4 which is switchable to 230V and powers up to four units.
The PRE-73 is the first one-channel low-cost preamp on the market that is using a fully discrete signal path with three separate transformers for the balanced mic input, the line input and the output. The circuit is very similar to the classical preamp section of the Neve 1073 pre/eq module with a corresponding sound character that is warm, punchy, sweet and musical. This classical sound has been heard on countless recordings through the years and it is a versatile sound that works very well on most sound sources and in most genres.

The PRE-73 has a maximum gain of 80 dB on the mic input and the gain range on the Line input is -20 to + 10 dB. There is also a high-impedance instrument input. The PRE-73 is perfect for almost any signal source, no matter if it's a microphone with a high or low sensitivity (like a passive ribbon mic), a syntheziser or sound module or an electric guitar or bass. The input impedance of the microphone input can be switched between 300 and 1200 ohms, which makes it possible to affect the tone of most microphones. There is also phase switch and an simple 4-step LED signal level meter. The output level control makes it possible to make fine gain adjustments and also to overload the main gain stage for more character and then lower the signal to a suitable level before the output stage.

Golden Age PRE-73 DLX Features
Tantalum capacitors in the signal path.
Selectable 1073-style high pass filter, 50Hz, 80Hz, 160Hz and 300Hz.
Output Attenuator -7, -14, -21 and -28 dB (located after the output transformer) allows overdriving the output stage and the output transformer for added character by lowering the output signal to a suitable level.
The circuit board is prepared for Carnhill Mic and Line transformer and high pass inductor (our mod is us installing Carnhill mic in / line out transformers)
The Insert jack can be switched in/out from the front panel: an internal jumper can select that the Insert jack always has an output signal
Selectable Active or passive DI input and selectable input impedance in active mode, Hi Z or 100 kohm, by internal jumpers.
The DI signal can be selected to pass or bypass the mic input transformer by internal jumpers.
Relays are used to control internal switching for DI input, Phantom power, Mic Low Z, Insert and Phase for shorter circuit board signal paths. The relays are controlled by front panel switches.
Revised gain switch for added headroom.
Circuit board star grounding scheme.
Revised power supply with separate regulators for the audio circuits and relay and LED circuits.

*Note: These units are not set up as "plug and play" for Carnhill transformers to be easily installed. If you plan on doing your own mod, just know that it is a complete disassembly and reassembly and uses a special version of the Carnhill transformers which is different from the PRE73 MK2 units.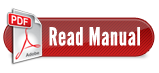 Our ONE WITH EVERYTHING ZEN WARRANTY extends the standard manufacturer warranty by one year, see our ZEN WARRANTY page for details.