Smooth and thick tone and easy predictable dynamics control make the COMP54 a powerful tool in any studio rig!
ZenPro Carnhill Mod Option
Replaces all 3 stock transformers with Carnhill
Ships with USA 115V power supplies.
International customers can add the LiteFuze LT-100 230V power transformer, or the Golden Age PS-AC4 which is switchable to 230V and powers up to four units.
The COMP54 Mk2 is a one-channel vintage style Compressor. The new MK2 version has the addition of an insert jack on the rear of the unit. The signal path uses only discrete components like resistors, capacitors and transistors. The line input and output are transformer balanced and the unit also has a third interstage transformer.

The class-A circuit used in the COMP54 Mk2is similar to the one in the classic 2254 compressor that was designed in 1969. It quickly became a legend due to it´s totally unique sound character that is warm, smooth, sweet and musical. These characteristics have been heard on countless recordings through the years and it is a versatile sound that works very well on most sound sources and in most genres. The essence of this sound is now available at a surprisingly low cost, making it available to nearly everyone.

The COMP54 Mk2 uses a diode bridge as the gain control element, a method that is revered for its smooth way of operation. Some of the most sought after vintage compressor designs, like the 2254, 2264, 33609, Siemens and EMI used the same basic design.

The controls in the COMP54 Mk2 are very flexible covering broad ranges of Ratio, Attack and Release times, including two Auto positions. All controls except the Gain make-up one are stepped for easy resetting and stereo matching.

There are three selectable sidechain high pass filter frequencies available to handle special situations.

The Bypass switch is a true bypass where a relay switches the complete circuitry in or out. The IN/OUT switch makes it possible to switch the compression on and off while retaining the coloring from the transformers and the electronic circuitry. The meter can show output level or gain reduction. It is also possible to link two units for stereo operation.

Golden Age COMP 54 MK2 Features
Vintage style electronics
Based on classic diode bridge designs
Transformer balanced I/O ́s
Prepared for transformer upgrade
Flexible control range for Ratio, Attack and Release
All controls except the Gain make-up one are stepped
Three selectable Sidechain filter frequencies
Separate Bypass and Compression IN/OUT switches
Meter selectable for Output and Gain Reduction
Possibility to Link two units for stereo operation
Separate in- and output XLR and TRS jacks for flexible connections
Back panel switch for 600 Ohm termination
External power power supply to avoid interaction with the audio circuitry and the transformers
Great sound that suits most sound sources and genres
A solid build quality that will last many years of normal use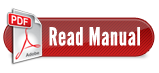 Our ONE WITH EVERYTHING ZEN WARRANTY extends the standard manufacturer warranty by one year, see our ZEN WARRANTY page for details.