Pay over time with

, apply during checkout.
0% interest on orders $299 and up* Learn More
Direct Ship, Non-Stock But Normally Ships Quickly
Stock Item: Ships from our shelf quickly in almost all cases when ordered before our ship cutoff times.
Direct Ship: Non-stock item, but normally ships quickly from the manufacturer or alternate warehouse.
Built To Order: Item is custom built per the options chosen and quickly shipped out upon completion.
Visit our Shipping Page for cutoff times for FREE (USA), USPS or FedEx.
Product Description
The BM14S II is a precision subwoofer specifically designed to complement BM6 mkIII, BM12 mkIII, BM6A and BM15A monitors, adding extended bass in mid-sized mixing and recording environments.
Features
12" Subwoofer
Handcrafted driver
Selectable LFE or slave mode
Made in Denmark
Specifications
12" woofer with pure aluminum voice coil. 300W @ 4 ohm
Phase adjustment in 0° / 180°; Auto on/off, power LED
Discrete LFE input, slave output for linking
Seamless adjustment of low-pass corner frequencies
SAT/SUB high-pass adjustment: Flat, 60 Hz, 80 Hz
Closed cabinet for extremely precise low frequency reproduction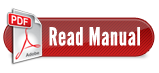 Warranty Information
Our ONE WITH EVERYTHING ZEN WARRANTY extends the standard manufacturer warranty by one year, see our ZEN WARRANTY page for details.