Pay over time with

, apply during checkout.
0% interest on orders $299 and up* Learn More
Stock Item, Usually Ships Same or Next Business Day
Stock Item: Ships from our shelf quickly in almost all cases when ordered before our ship cutoff times.
Direct Ship: Non-stock item, but normally ships quickly from the manufacturer or alternate warehouse.
Built To Order: Item is custom built per the options chosen and quickly shipped out upon completion.
Visit our Shipping Page for cutoff times for FREE (USA), USPS or FedEx.
Product Description
Featuring Blue's world renowned B6 capsule, the Kiwi delivers the detail of its sonic signature all at once with lots of top end (without being too in your face!), along with lots of mids and bottom end, without being too forward. Designed to set the standard for solid state microphones, the Kiwi yields lush vocals, stunning acoustic guitar and gorgeous piano sounds from nine different polar patterns (Omni, Cardioid, Figure of eight and everything in between). This is the Blue microphone.
Kiwi Specifications
Transducer Type: Condenser, Pressure Gradient
Polar Patterns: Multipattern
Frequency Response: 20Hz – 20kHz
Sensitivity: 19.0 mV/Pa at 1kHz (1 Pa = 94 dB SPL)
Output Impedance: 50Ω
Rated Load Impedance: Not less than 1kΩ
Maximum SPL: 138 dB SPL (2.5kΩ, 0.5% THD)
S/N Ratio85.5 dB-A (IEC 651): 85.5 dB-A (IEC 651)
Noise Level: 8.5 dB-A (IEC 651)
Dynamic Range: 129.5 db (@ 2.5kΩ)
Power Requirement: +48V DC Phantom Power (IEC 268-15)
Weight: 880g
Dimensions: 220mm x 60mm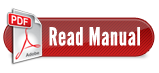 Warranty Information
Our ONE WITH EVERYTHING ZEN WARRANTY extends the standard manufacturer warranty by one year, see our ZEN WARRANTY page for details.