BLUE Bottle Rocket Stage 1
Pay over time with

, apply during checkout.
0% interest on orders $299 and up* Learn More
Stock Item, Usually Ships Same or Next Business Day
Stock Item: Ships from our shelf quickly in almost all cases when ordered before our ship cutoff times.
Direct Ship: Non-stock item, but normally ships quickly from the manufacturer or alternate warehouse.
Built To Order: Item is custom built per the options chosen and quickly shipped out upon completion.
Visit our Shipping Page for cutoff times for FREE (USA), USPS or FedEx.
Product Description
Swap capsules on the fly for different curves and tones, making finding the right fit a breeze while tracking in the studio!
The Stage One is our most accessible Class A discrete solid state mic with a foundation for interchangeable capsules. Precision-designed and hand-assembled, the Stage One is crafted for a lifetime of use. Compared to similar microphones, the Stage One has a very low self noise specification (< 7.5 dB) and a very high output level (+12dBV), making it the perfect choice for today's high sample rate/deep word length digital platforms. Instead of integrated circuits (chips), the Stage One employs a transformless Class A discrete amplifier circuit to ensure the most accurate and noise-free signal possible, with minimal distortion and coloration. The Stage One is an ideal microphone for recording virtually any sound source. In addition to the microphone, the Stage One also includes custom spider shockmount.

Bottle Rocket Stage 1 Specifications
Transducer Type: Pressure Gradient or Pure Pressure (depending on capsule) Polar Pattern: Cardioid, Omnidirectional, Figure of 8 (depending on capsule) Frequency Response: 20Hz – 20kHz
Sensitivity: 27mV/Pa (+/- 10mV depending on capsule) at 1kHz (1 Pa = 94 dB SPL)
Output Impedance: 50Ω
Rated Load Impedance: Not less than 1kΩ
Noise Level A-Weighted: Not more than 7.5 dBV – 14 dBV (IEC 651) (depending on capsule)
Maximum Output: +12 dBV = 3.1 Vrms (2.5kΩ, 1% THD)
Maximum SPL: 138 dB SPL (2.5kΩ, 1.0% THD)
Dynamic Range: 130 dB (@ 2.5kΩ)
Power Requirement: +48V DC Phantom Power (IEC 268-15) (+35V min.) Current Draw: 1.8mA (typical AI+48V)
Bottle Rocket Stage 1 Includes

Wood box
S3 Shock
B8 capsule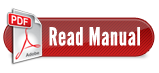 Warranty Information
Our ONE WITH EVERYTHING ZEN WARRANTY extends the standard manufacturer warranty by one year, see our ZEN WARRANTY page for details.