Pay over time with

, apply during checkout.
0% interest on orders $299 and up* Learn More
Direct Ship, Non-Stock But Normally Ships Quickly
Stock Item: Ships from our shelf quickly in almost all cases when ordered before our ship cutoff times.
Direct Ship: Non-stock item, but normally ships quickly from the manufacturer or alternate warehouse.
Built To Order: Item is custom built per the options chosen and quickly shipped out upon completion.
Visit our Shipping Page for cutoff times for FREE (USA), USPS or FedEx.
Product Description
The MC 840 is a very compact large diaphragm studio microphone with a gold vaporised double diaphragm and 5 selectable polar patterns (omnidirectional, wide cardioid, cardioid, hypercardioid, figure 8). On the basis of the MC 740 microphone capsule this new microphone has been equipped with an improved low-noise pre-amplifier and an impedance transformer without transducer. Due to a two-stage roll-off filter (80 and 160 Hz) compensating the close miking effect and a two-stage pre-attenuation (-10 and -20 dB) the MC 840 is a superior microphone for any recording application. It has been designed without compromise to capture every sound detail with absolute clarity and purity. Applications for the MC 840 include recording orchestras resulting in a superb transparent sound.
Features
Large diaphragm capsule with gold vaporised double diaphragms
Elastic capsule mounting
Five selectable polar patterns
Switchable pre-attenuation for high sound pressure levels
Switchable two-stage roll-off filter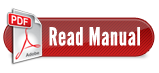 Warranty Information
Our ONE WITH EVERYTHING ZEN WARRANTY extends the standard manufacturer warranty by one year, see our ZEN WARRANTY page for details.