Pay over time with

, apply during checkout.
0% interest on orders $299 and up* Learn More
Direct Ship, Non-Stock But Normally Ships Quickly
Stock Item: Ships from our shelf quickly in almost all cases when ordered before our ship cutoff times.
Direct Ship: Non-stock item, but normally ships quickly from the manufacturer or alternate warehouse.
Built To Order: Item is custom built per the options chosen and quickly shipped out upon completion.
Visit our Shipping Page for cutoff times for FREE (USA), USPS or FedEx.
Product Description
What is C|24?
Sleek and stylish, the 24-channel C|24 control surface provides direct hands-on control of Pro Tools and Pro Tools|HD mixing, recording, and editing; a complete array of high-quality analog inputs; and a 5.1 analog monitor section to use with your Pro Tools I/O. It tightly integrates with the latest advancements in Pro Tools software to provide an incredibly powerful and richly featured console option.
Features
Direct hands-on access to recording, editing, routing, and mixing functions in Pro Tools HD or Pro Tools
24 bankable channel strips, each with a touch-sensitive, motorized fader and dedicated Mute, Solo, Select, Input, Record, EQ, Dynamics, Insert, Send, and Automation buttons
Easy-to-read, 6-character, dual-row LED scribble strip displays provide instant visual feedback for channel names, plug-in parameters, sends, panning, and other editing functions
24 high-quality rotary encoders with LED rings
16 high-quality mic / line / DI preamps with high-pass filters and variable input gain allow direct mic, instrument, and line-level connections (via DB25) for recording through an Avid audio interface
System requirements
Avid-qualified Pro Tools|HD system running Pro Tools HD 7.3.2 or higher software
Avid-qualified computer running Pro Tools 9 or higher software
Avid-qualified Pro Tools LE system running Pro Tools LE 7.4 or higher software
*Please check avid.com for all current specifications to be sure integration will work with your system
Dimensions
Width: 41 in (104 cm)
Height: 7.3 in (18.5 cm)
Depth: 29.8 in (75.7 cm)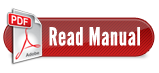 Warranty Information
Our ONE WITH EVERYTHING ZEN WARRANTY extends the standard manufacturer warranty by one year, see our ZEN WARRANTY page for details.