The ASP510 integrates easily and seamlessly with any console or DAW based surround set-up to provide comprehensive control of the monitoring and record functions for multiple surround sound formats including: 5.1, LCRS, Dolby Surround, DVD-Video, DVD-Audio, DTS, and SACD.

Audient ASP510 Features
6 preset MONITOR FORMATS.
Supports three 5.1 SURROUND and three STEREO sources.
8 inputs from console ( 5.1 SURROUND plus STEREO).
8 outputs to recorders ( 5.1 SURROUND plus STEREO).
Switchable ENCODER/DECODER insertion.
6 speaker outputs, each with LEVEL TRIM.
Individual speaker CUT/ISOLATE functions.
Universal console SOLO and MONITOR system interface.
User definable Monitor REFERENCE and DIM levels.
Internal PINK NOISE generator.
GUIDE track input.
Ergonomic control surface with clear status indication.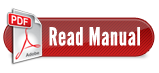 Our ONE WITH EVERYTHING ZEN WARRANTY extends the standard manufacturer warranty by one year, see our ZEN WARRANTY page for details.