Aphex Channel
Preamp Channel Strip with Compressor, Equalizer, De-Esser, Aural Exciter, Onboard A/D Converter
Pay over time with

, apply during checkout.
0% interest on orders $299 and up* Learn More
Direct Ship, Non-Stock But Normally Ships Quickly
Stock Item: Ships from our shelf quickly in almost all cases when ordered before our ship cutoff times.
Direct Ship: Non-stock item, but normally ships quickly from the manufacturer or alternate warehouse.
Built To Order: Item is custom built per the options chosen and quickly shipped out upon completion.
Visit our Shipping Page for cutoff times for FREE (USA), USPS or FedEx.
Product Description
With more and more studios foregoing consoles in favor of recording and mixing "in the box", a clean and versatile front end input stage is indispensible. There are dozens and dozens of channel strips and similar devices to choose from, but none that come close to the Channel in terms of sound, features, or performance.

Our legendary Model 230 has been re-imagined as the Channel, adding a host of new features to address a greater number of workflows while retaining the sound, functionality, and versatility that made the 230 one of the most in-demand processors ever for professional audio, live sound, broadcast, and post production.

Channel incorporates seven powerful devices within a compact, single rack space design, including five of Aphex's exclusive patented technologies. Together, the result is the highest possible audio quality, processing power, and flexibility available.

The elegant front panel not only looks great, but is laid out in an intuitive, easy-to-use workflow with easy to understand labeling. Building on the foundation of the Model 230, the Channel features an instrument input, dedicated output and gain reduction metering, front panel sample rate and clock source selection, and a reference quality internal clock.

Aphex Channel Features
Patented RPA tube preamp
EasyRider Class A automatic compressor
Patented logic-assisted gate
Universal de-esser
Patented Aphex Aural Exciter and Big Bottom processors
S/PDIF and AES/EBU digital outputs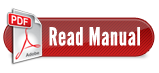 Product Videos
APHEX Channel Preamp @ ZenProAudio.com

Product Videos
Warranty Information
Our ONE WITH EVERYTHING ZEN WARRANTY extends the standard manufacturer warranty by one year, see our ZEN WARRANTY page for details.