The ADL 1500 Stereo Tube Compressor/Limiter is a brilliant two-channel, all-tube design, providing phenomenal dynamic range with a clear, punchy, warm sound! Its "invisible" compression has made the ADL 1500 a very in-demand item. Eight vacuum tubes give the ADL 1500 its unmistakable richness and depth.
ADL 1500 Features
All tube design (no IC's or chips)
Balanced input and output
XLR input and output jacks
Stereo link switch on front panel
Wide dynamic range (15Hz - 30K)
Heavy-Duty Chassis
Works with unbalanced systems
2 independent channels
Handbuilt in the USA
Great for analog & digital recording as well as live sound
Stereo adjust pots on front panel
Opto attenuators for "invisible" compression
High quality transformer, balanced inputs and outputs
ADL 1500 Specifications
Frequency Response: 15Hz-30kHz ± 0.5 dB
Clip: +22
Distortion: @+4 + 0.75% @+20 + 0.18%
Noise: -80 dB
Input/Output Impedance: 600 Ohm Balanced XLR
Gain Reduction: 40 dB
Gain: 40 dB ± 1 dB
Attack Time: 10 uSec.
Release Time: ~0.07s. for 50% Release, 0.5s - 4s for 100% Release
Panel Size: Standard Two Rack Space (2U)
Power: 117 (Standard), 240 (Available on Request)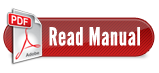 Our ONE WITH EVERYTHING ZEN WARRANTY extends the standard manufacturer warranty by one year, see our ZEN WARRANTY page for details.