Checks XLR, 1/4 in., RCA, 1/8 in., TT, and MIDI cables for continuity and/or intermittent connections. Also detects opens and shorts for each pin. Other features include test tone generator (+4, -10, Mic), phantom power detector, grounded XLR shield detector and cable wiring display.

Ebtech Cable Tester Features
The Cable Wiring Display quickly shows which pin is wired to what. The cable wiring display clearly shows continuity, opens and shorts for each pin. This is also perfect for determining how custom and adapter cables are wired.

Intermittent Detect and Display: Normally when testing for intermittent shorts, if you blink while testing for a short you may miss it. The Swizz Army 6 in 1 is the only tester that stores and displays the intermittent information until you reset it. It even tells you which line has a problem. Don't let a blink ruin your gig.

Installed Cable Testing inside of building walls is also enabled by the cable wiring display. Connect the Swizz Army 6 in 1 to 1 end of the cable to see if any of the lines are shorted together. Then, connect a shorting connector onto the other end of the cable and if the lines are good, the cable wiring display will show them as all shorted to each other.
Test Tone Generation: Generates a 1 kHz or 220 Hz tone at +4 dBu, -10 dBV, and mic levels.
Phantom Detect: Displays when a DC voltage is present on pin 2 (tip) and pin 3 (ring) individually.
Grounded Shield Detect: Confirms that the XLR connector shield is connected to pin 1 (grounded)
Runs on 2 AA batteries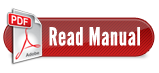 Our ONE WITH EVERYTHING ZEN WARRANTY extends the standard manufacturer warranty by one year, see our ZEN WARRANTY page for details.