UnderTone Audio MPEQ-1
Channel Strip with Preamp and EQ Section, Bypass-able Transformers, Equalizer Can Be Accessed Separately from Preamp
Price: $2,495.00
Buy 2 - 3 and get 5% off
Buy 4 - 7 and get 8% off
Buy 8 or above and get 10% off
Pay over time with

, apply during checkout.
0% interest on orders $299 and up* Learn More
Stock Item, Usually Ships Same or Next Business Day
Stock Item: Ships from our shelf quickly in almost all cases when ordered before our ship cutoff times.
Direct Ship: Non-stock item, but normally ships quickly from the manufacturer or alternate warehouse.
Built To Order: Item is custom built per the options chosen and quickly shipped out upon completion.
Visit our Shipping Page for cutoff times for FREE (USA), USPS or FedEx.
Product Description
It's a channel strip for the ages, with the ability to separately access the equalizer section as well as bypass the transformers for desired tone!
The MPEQ-1 is the amalgamation of the UTA EQ and our new custom mic pre. It features the same flexible and musical Class A discrete circuitry, the uniquely powerful HP/LP filters, and an exciting new approach to a Class A mic pre. You can use the equalizer and the mic pre separately or as a complete channel strip. The mic pre has a custom input transformer and a carefully chosen output transformer. Both are optimized to accentuate the most flattering sonic qualities inherent in audio transformers. The unique mic pre design makes both of these transformers bypass-able. This offers users a choice between the detailed clarity of a Class-A transformer-less design or the vintage musicality of a dual transformer mic preamp.
Undertone Audio MPEQ-1 Features
-10 to -60 dB boost range (in stepped 5 dB increments)
Switchable 20 dB pad
Instrument DI
Front panel XLR–1/4" (DI) combo input
Phase reverse switch
+ 48 V phantom power
+/- 10 dB trim knob
Full UTA EQ section
Bypass-able input and output transformers
Ability to use mic-pre and UTA EQ on seperate signals.
Inputs/Outputs (all XLR):
Mic-pre Input
Mic-pre direct Line Output
Line Input
EQ Line Output - w/ output transformer
EQ Line Output - w/o output transformer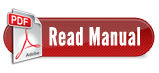 Warranty Information
Our ONE WITH EVERYTHING ZEN WARRANTY extends the standard manufacturer warranty by one year, see our ZEN WARRANTY page for details.