UnderTone Audio MPDI-4
Four Channel Microphone Preamp and DI, Bypass-able Transformers and Selectable THD, Impedence Switching for Ribbon Microphones
Pay over time with

, apply during checkout.
0% interest on orders $299 and up* Learn More

QUICKSPARK business equipment leasing is available.
Orders $1,000 and up, Section 179 tax benefits* Learn More
Stock Item, Usually Ships Same or Next Business Day
Stock Item: Ships from our shelf quickly in almost all cases when ordered before our ship cutoff times.
Direct Ship: Non-stock item, but normally ships quickly from the manufacturer or alternate warehouse.
Built To Order: Item is custom built per the options chosen and quickly shipped out upon completion.
Visit our Shipping Page for cutoff times for FREE (USA), USPS or FedEx.
Product Description
This versatile multi-channel mic preamp and DI is ready to bring anything to wish for to your music!
The MPDI-4 is as musical as it is powerful and flexible. It features 4 individual Mic Preamp/DI circuits housed in a single 1RU chassis. With by-passable transformers, switchable output headroom, and adjustable THD characteristics, the sound of the MPDI-4 can range from astonishingly pristine to warm, thick, and harmonically colorful. It may well be the only preamp that is truly perfect for every situation!
Undertone Audio MPDI-4 Features
-10 to -60 dB boost range (in stepped 5 dB increments)
Switchable -20 dB input pad and -10 dB output pad
Instrument DI
Switchable 600 ohm output load
Switchable Low impedance mode ideal for passive ribbon microphones
Front panel XLR–1/4" (DI) combo input
Phase reverse switch
+ 48 V phantom power
Bypass-able input and output transformers
Inputs/Outputs (all XLR):
Mic-pre Input
Mic-pre direct Line Output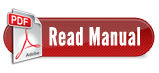 Warranty Information
Our ONE WITH EVERYTHING ZEN WARRANTY adds a full year to the standard manufacturer warranty at no charge, see our ZEN WARRANTY page for details.