TAB Funkenwerk AMI T58 Transformer
Pay over time with

, apply during checkout.
0% interest on orders $299 and up* Learn More

QUICKSPARK business equipment leasing is available.
Orders $1,000 and up, Section 179 tax benefits* Learn More
Stock Item, Usually Ships Same or Next Business Day
Stock Item: Ships from our shelf quickly in almost all cases when ordered before our ship cutoff times.
Direct Ship: Non-stock item, but normally ships quickly from the manufacturer or alternate warehouse.
Built To Order: Item is custom built per the options chosen and quickly shipped out upon completion.
Visit our Shipping Page for cutoff times for FREE (USA), USPS or FedEx.
Product Description
Buy them individually here to install yourself, or have them installed in the Shure SM57 by ZenPro Audio.
General replacement for SM57, SM58, and other dynamic microphones.
Our installation instructions PDF is linked below.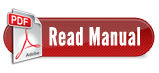 Warranty Information
Our ONE WITH EVERYTHING ZEN WARRANTY adds a full year to the standard manufacturer warranty at no charge, see our ZEN WARRANTY page for details.