Summit Audio TLA-50 Open Box
Pay over time with

, apply during checkout.
0% interest on orders $299 and up* Learn More
Stock Item, Usually Ships Same or Next Business Day
Stock Item: Ships from our shelf quickly in almost all cases when ordered before our ship cutoff times.
Direct Ship: Non-stock item, but normally ships quickly from the manufacturer or alternate warehouse.
Built To Order: Item is custom built per the options chosen and quickly shipped out upon completion.
Visit our Shipping Page for cutoff times for FREE (USA), USPS or FedEx.
Product Description
As new with full original warranty!
Identical in action to the TLA100A, the TLA50 rocks hard in a half rack format!
Smooth Summit character combined with straight-forward controls make the TLA-50 a favorite in even the most high end recording facilities and live rigs.

Maximum flexibility
The TLA-50 provides a comprehensive array of inputs and outputs, allowing it to be integrated into almost any live or studio applications.

It's a family affair
The TLA-50 uses the exact same compression cell as its big brother the TLA-100A, giving you access to the same world-renowned compression sound the pros have been using for 25 years.

Really well built
The Summit Audio design philosophy considers the entire package when it comes to crafting gear. We pay special attention to the details of construction and have included many refinements over the years so units are durable enough to handle the rigors of the road. That's one of the reasons why you'll find Summit gear on tour with many of today's top touring acts around the world.

Hand-crafted in the USA
Each piece of Summit gear is meticulously crafted by hand in our shop using only the best quality components and attention to detail. Quality components and engineering know-how are the critical element to the sound and longevity of audio gear.

Summit Audio TLA-50 Specifications
Internal AC Supply
20 watts, 115, 50 or 60 Hz (USA model)
Fuse size .5 amp, slo-blo for 100/115 V
Fuse size .25 amp, slo-blo at 230 V
Input Impedendance:
Mic: 1.5K ohms
Hi-Z: 10K-1.75M ohms
Output impedance (XLR): 150 ohms
Inputs: +4 dB female XLR and -10dB 1/4"
Outputs: +4 dB male XLR and 1/4" -10 dB balanced
Insert: 1/4" TRS balanced line level output
Stereo Link: 1/4" mono Jack
Side Chain: 1/4 stereo jack for balanced signal input
Max input level: +20 dBu
Max output level (XLR): +25dBu
Max gain: 24dBu
Frequency response: 20Hz-20kHz +/-1dB w/6dB compression
Signal to noise ratio: 120dB
THD + Noise: 0.05% +4dB, 3dB compression
Vacuum tubes: 12AX7A
Warranty: 3 year limited warranty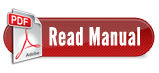 Product Videos
Summit Audio TLA-50 Compressor Limiter @ ZenProAudio.com

Product Videos
Warranty Information
Our ONE WITH EVERYTHING ZEN WARRANTY extends the standard manufacturer warranty by one year, see our ZEN WARRANTY page for details.