Soundelux USA U195 Matched Stereo Pair
Soundelux USA U195 Matched Stereo Pair
Cardioid Large Diaphragm Condenser Microphone with K67 Capsule, Transformer Output, Stereo Matched at the Factory, Includes Shock Mounts and Hard Mounts at ZenPro
Pay over time with

, apply during checkout.
0% interest on orders $299 and up* Learn More
Stock Item, Usually Ships Same or Next Business Day
Stock Item: Ships from our shelf quickly in almost all cases when ordered before our ship cutoff times.
Direct Ship: Non-stock item, but normally ships quickly from the manufacturer or alternate warehouse.
Built To Order: Item is custom built per the options chosen and quickly shipped out upon completion.
Visit our Shipping Page for cutoff times for FREE (USA), USPS or FedEx.
Product Description
When you need air, detail, weight and presence without the stark sharpness, the U195 cardioid condenser mic delivers!
This is a stereo, factory matched pair. For standard pairs without the extra charge for factory matching, add two singles to cart.
Included at ZenPro
Soundelux U195 Microphone (2, factory matched)
Shock Mounts (2)
Hard Mounts (2)
The SOUNDELUX U195 is custom built, hand made cardioid patterned, phantom powered, large diaphragm FET microphone. In designing the 195, David Bock set out to create an extreme value in studio mics that could satisfy a wide range of demands for highly experienced engineers that own many more expensive microphones, yet need additional mics within a budget. It delivers superb results on lead vocal tracks as well as in instrument and guitar amp use, providing remarkable fullness and presence with exceptionally low background noise.
U195 Specifications
Patterns: Cardioid
Frequency Range: 20Hz to 16kHz, +/-2dB
Sensitivity: 8mv/Pa (-42dBm=94dB SPL)
Equivalent Noise: 12dB ("A" weighted) 23dB (unweighted)
Distortion vs.SPL @1kHz:
126dB = 0.5% THD
127dB = 1% THD129dB = 2% THD
(increasing distortion is exponential, complex 3rd harmonic)
Impedance: 200 Ohms true transformer balanced
Recommended load: 2k Ohms
Dynamic range
(maxSPL-"A"noise): 111dB
S/N (94dB-noise): 81dB "A", 72dB unweighted
Capsule size: 1" diameter, dual symmetrical backplate K67 type
Power consumption: 0.5mA@48Vdc
Amplifier type: Minimalist Class A fet/transformer, no switching supplies or oscilators
Amplifier Controls:
"fat/norm" bass contour switch
"locut" rumble filter switch
"pad" -10dB@30Hz relative to 100Hz sensitivity switch
Dimensions: 2" dia x 7.7" oal (50x195mm)
Weight: 1lb 9.6oz (1.6lbs) =725g
Shipping weight: 2 lbs
Power Supply: Phantom Powered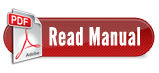 Warranty Information
Our ONE WITH EVERYTHING ZEN WARRANTY extends the standard manufacturer warranty by one year, see our ZEN WARRANTY page for details.