RME ADI-2 Pro Open Box
24 Bit / 768 kHz, 2 in / 4 out Hi-Performance AD/DA-Converter with USB, 9 1/2", 1RU, Open Box Savings
Pay over time with

, apply during checkout.
0% interest on orders $299 and up* Learn More
Stock Item, Usually Ships Same or Next Business Day
Stock Item: Ships from our shelf quickly in almost all cases when ordered before our ship cutoff times.
Direct Ship: Non-stock item, but normally ships quickly from the manufacturer or alternate warehouse.
Built To Order: Item is custom built per the options chosen and quickly shipped out upon completion.
Visit our Shipping Page for cutoff times for FREE (USA), USPS or FedEx.
Product Description
One available at this price, as new with full original warranty!
This stereo I/O converter delivers PCM and DSD in one box, with RME's famous stability and function to boot!
The ADI-2 Pro is a host of devices all put together into one unit, with a simple and mostly automated way of using it right out of the box. A unit with the industry's biggest footprint per feature ratio, with specs that are as real as RME's reputation, a feature set that is unheard of, useful features that will make you wonder why nobody else took the time to implement them, and two extremely powerful headphone outputs, that will be your new reference in accuracy and dynamic range. RME's anniversary reference AD/DA converter is:
Features
A high-end AD/DA converter in professional studio quality
A double headphone amplifier in true high-end quality
A USB DAC like no other - the most versatile and capable one
A high-end AD/DA frontend and headphone amp for iPad / iPhone
A multi-format converter (AES, SPDIF, ADAT) with monitoring function
A DSD record and playback solution
An AD/DA frontend for audio measurement at up to 768 kHz sample rate
As the most flexible converter available, the ADI-2 Pro offers balanced/unbalanced analog I/Os, double Extreme Power headphone outputs, SteadyClock III, 4-stage hardware input and output level control, DSP-based signal processing, external power supply operation, Class Compliant USB compatibility, sample rates up to 768 kHz as well as DSD record and Direct DSD playback (11.2 MHz).
Connectivity
2 Ch. Analog In / 4 Ch. Analog Out
XLR (Bal.) and TS (unbal.) outputs
ADAT or SPDIF I/O optical
AES/EBU and SPDIF coaxial
2 Extreme Power Headphone Outputs
USB 2.0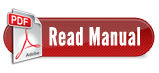 Warranty Information
Our ONE WITH EVERYTHING ZEN WARRANTY extends the standard manufacturer warranty by one year, see our ZEN WARRANTY page for details.