Pay over time with

, apply during checkout.
0% interest on orders $299 and up* Learn More
Direct Ship, Non-Stock But Normally Ships Quickly
Stock Item: Ships from our shelf quickly in almost all cases when ordered before our ship cutoff times.
Direct Ship: Non-stock item, but normally ships quickly from the manufacturer or alternate warehouse.
Built To Order: Item is custom built per the options chosen and quickly shipped out upon completion.
Visit our Shipping Page for cutoff times for FREE (USA), USPS or FedEx.
Product Description
The Workhorse WR-8 is a trimmed down version of the Tec Award winning Workhorse power rack without the 8 channel summing mixer. This enables those that may not need a mixer to join in the fun while leaving the door open to upgrade in the future.

Like the Workhorse, the WR8 features eight slots to accommodate both Radial modules and other API Lunchbox compatible modules. An innovative slide-in tray makes loading modules easy! Rear connections include XLR and ¼" TRS inputs and outputs plus parallel connections via D-Subs. Unlike older API type racks that need to be hard patched, the WR8 features an innovative FEED switch that lets you connect modules in series by simply setting the switch to suit. This leaves the other connectors open for mult'ing, parallel processing and cross patching.

Stereo-ready modules such as compressor-limiters no longer need to have inside traces soldered! A simple LINK switch performs the connection and lets you revert back to normal without de-soldering. Radial also upgraded the 500 series spec with Omniport, a ¼" TRS connector that enables the manufacturer to assign a special module-specific function to increase functionality. Radial modules employ the Omniport in a variety of ways. For instance, the PowerPre assigns the Omniport as an instrument input, the Komit is a key input for the side chain and the JDV-Pre uses it as a direct box output for stage use.

The WR8 provides extra power to the modules for more headroom with over 1600 milliamps of shared power for the 8 slots. This enables you to use power hungry devices like tube preamps with confidence. The external supply makes international travel easy with 100V to 240V compatibility and the use of a standard IEC connector. To keep modules safe, the WR8 is equipped with protective circuitry to prevent mishap should improper connections be made.

The WR8 power rack – All the power of a Workhorse without the mixer.

Radial WR-8 Workhorse Features
500 series power rack with room for 8 modules
Upgrades to full Workhorse with optional mixer
100% compatible with older API type racks
Over 20% more current than the original spec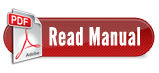 Warranty Information
Our ONE WITH EVERYTHING ZEN WARRANTY extends the standard manufacturer warranty by one year, see our ZEN WARRANTY page for details.