Pay over time with

, apply during checkout.
0% interest on orders $299 and up* Learn More
Direct Ship, Non-Stock But Normally Ships Quickly
Stock Item: Ships from our shelf quickly in almost all cases when ordered before our ship cutoff times.
Direct Ship: Non-stock item, but normally ships quickly from the manufacturer or alternate warehouse.
Built To Order: Item is custom built per the options chosen and quickly shipped out upon completion.
Visit our Shipping Page for cutoff times for FREE (USA), USPS or FedEx.
Product Description
The Cube is a three module desktop power rack designed to bring the fun and excitement of 500 series modular audio to everyone!

Unlike other 500 series enclosures that are usually rack mounted, The Cube is designed to sit on the desktop or be carried around the studio using the convenient top-mounted handle. This enables the engineer to position instrument and microphone preamps as close to the source as possible for improved signal to noise. The Cube can also be recessed into the work surface using the optional mounting flanges. These allow either flush mounting or 30° angle mounting to optimize viewing position.

Following the criteria established by the Radial Workhorse, the PowerStrip is 100% backwards compatible with older API modules while being optimized for Radial's expanding range of preamps, processors and routing devices. Construction begins with a 14 gauge steel frame and features dual gold contact EDAC 15-pin connectors for optimal signal transfer. To maximize headroom, the external supply delivers 500mA of current for power hungry modules plus a separate 48V phantom tap delivers a full 10mA of current for microphone preamps. Rear panel connectivity includes standard XLRs for each slot along with ¼" TRS connectors for multiple modules, cross patching and parallel processing. Instead of the traditional 'hardwire patch' system employed by others, The Cube employs an innovative feed function that patches modules together in series without the need of a cable. And stereo modules no longer need to be soldered to be paired, they can now be sync'd together using a simple switch. The Cube is also equipped with Omniport on each slot. This TRS jack enables the module manufacturer to implement a unique function for a given module such as a key input on a gate.

The Cube... The World's most advanced desktop power supply for 500 series modules.

Radial Workhorse CUBE Features
Desktop power rack houses three 500 series modules
Compatible with Radial and older API systems
Provides up to 500 milliamps of shared current
Optional angles let you recess it into the table top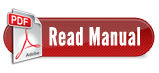 Warranty Information
Our ONE WITH EVERYTHING ZEN WARRANTY extends the standard manufacturer warranty by one year, see our ZEN WARRANTY page for details.