Pay over time with

, apply during checkout.
0% interest on orders $299 and up* Learn More
Direct Ship, Non-Stock But Normally Ships Quickly
Stock Item: Ships from our shelf quickly in almost all cases when ordered before our ship cutoff times.
Direct Ship: Non-stock item, but normally ships quickly from the manufacturer or alternate warehouse.
Built To Order: Item is custom built per the options chosen and quickly shipped out upon completion.
Visit our Shipping Page for cutoff times for FREE (USA), USPS or FedEx.
Product Description
The Radial JD7 Injector is a guitar signal splitter that is able to drive as many as seven amplifiers at the same time and do so without the noise that often plagues most systems.

It features A or B selectable inputs with Radial's award winning class-A buffering circuit for ultra low distortion. To ensure maximum signal fidelity, Drag Control load correction lets you replicate the load on the guitar pickup as if connected to a tube amplifier for the most natural tone. The hi-Z outputs are equipped with high-performance Jensen Transformers for optimal signal transfer. Transformer isolation along with individual ground lifts help eliminate hum and buzz caused by ground loops for cleaner, quieter guitar tracks. 180º polarity reverse ensures all amps play in phase while channels 5 and 6 are equipped with effects loops for greater setup flexibility.

The JD7 is fully equipped for Reamping: a built-in Radial direct box lets you record a dry track while a separate Reamp input is ready for re-recording dry tracks when needed. This enables you to move mics around the room, change amps or add effects to optimize the sound of the recording. And Reamping works equally well on bass, voice and other instruments.

Designed to spur on creativity, the JD7 is plug & play easy to use, super quiet, and amazingly natural sounding… a guitarist's dream come true and a producer's very best friend.

Radial JD7 Features
Drive up to 7 amps and effects at the same time
100% discrete class-A buffers with Jensen Transformer isolation
Built-in Radial DI with multi-out Reamping capabilities
Drag control load correction for natural sound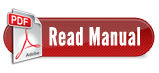 Warranty Information
Our ONE WITH EVERYTHING ZEN WARRANTY extends the standard manufacturer warranty by one year, see our ZEN WARRANTY page for details.