Pay over time with

, apply during checkout.
0% interest on orders $299 and up* Learn More
Direct Ship, Non-Stock But Normally Ships Quickly
Stock Item: Ships from our shelf quickly in almost all cases when ordered before our ship cutoff times.
Direct Ship: Non-stock item, but normally ships quickly from the manufacturer or alternate warehouse.
Built To Order: Item is custom built per the options chosen and quickly shipped out upon completion.
Visit our Shipping Page for cutoff times for FREE (USA), USPS or FedEx.
Product Description
The Radial EXTC is a 500 series module that lets you incorporate guitar effects into the realm of pro-audio recording. Just imagine… add a touch of grit to a vocal track, some wah on a kick drum, maybe flange a violin…The EXTC is a creative tool made for your esoteric-inventive side, ready to unleash fresh new sounds that will make your recordings stand out from the crowd.

And it's super easy to use: connect a line level signal from the recording system. The EXTC unbalances the signal and converts it to high impedance where guitar pedals can be inserted at will. Front mounted ¼" send & receive connectors provide easy access. Turn track on, set levels, adjust the blend for just the right amount of magic. Be prepared for instant amazement. Legalized ecstasy.

Features include Radial's award winning 100% discrete class-A guitar buffering for ultimate audio integrity, transformer isolation to eliminate buzz and hum caused by ground loops, 180º polarity reverse to keep effects and balanced signals in phase, plus a separate patch bay insert point to add studio effects into the fun.

The Radial EXTC is without a doubt one of the most innovative effect manipulating devices ever made. And it opens the door to new sounds by taking Reamping™ technology to an all new level.

Be prepared for wild & wonderful!

Radial EXTC Features
Balanced interface for guitar effects pedals
Separate send & receive controls optimize signal path
Transformer isolated send eliminates ground loops
Creative tool helps your mix stand out from the rest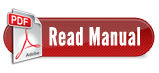 Warranty Information
Our ONE WITH EVERYTHING ZEN WARRANTY extends the standard manufacturer warranty by one year, see our ZEN WARRANTY page for details.