Kush Audio Clariphonic MS
Kush Audio Clariphonic MS
Stereo EQ, Parallel Shelving Matrix with Mid-Side Stereo Mode and 41 Step Detented Pots
Pay over time with

, apply during checkout.
0% interest on orders $299 and up* Learn More
Stock Item, Usually Ships Same or Next Business Day
Stock Item: Ships from our shelf quickly in almost all cases when ordered before our ship cutoff times.
Direct Ship: Non-stock item, but normally ships quickly from the manufacturer or alternate warehouse.
Built To Order: Item is custom built per the options chosen and quickly shipped out upon completion.
Visit our Shipping Page for cutoff times for FREE (USA), USPS or FedEx.
Product Description
A more full featured version of the now famous Clariphonic Equalizer, with stereo width processing on board!
Clariphonic MS is the successor to everyone's desert island mix buss processor: the Clariphonic EQ. Featuring the same liquid sonics as the original, Clariphonic MS incorporates all of the most popular user-requested features, and is now so powerful it can extend the functionality of every piece of gear connected to it.
The source of that power is a selectable internal Mid/Side matrix which allow the unit to independently eq the center and the sides of a stereo mix, enhancing the width of a mix as well as its presence and clarity. Clariphonic MS can also convert an entire rack of conventional signal processors into an MS powerhouse by way ofthe Mid and Side insert jacks on the back of the unit, which allow any connected processor to function in MS mode as well.
Other new features include 41-step detented pots for fast and accurate recall, a single-switch relay-based Master Bypass, and the ability to switch the midrange Focus bands into a Cut mode which softens and darkens aggressive upper-mids in a way that evokes the sound of analog tape.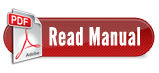 Warranty Information
Our ONE WITH EVERYTHING ZEN WARRANTY extends the standard manufacturer warranty by one year, see our ZEN WARRANTY page for details.