Klark Teknik 1176-KT Stereo Linked Pair
Klark Teknik 1176-KT Stereo Linked Pair
ZenPro Mod Stereo Linked Pair of 1176-KT, Includes Required Mogami Linking Cable
$1,499.00
Price: $1,299.00
Pay over time with

, apply during checkout.
0% interest on orders $299 and up* Learn More
Stock Item, Usually Ships Same or Next Business Day
Stock Item: Ships from our shelf quickly in almost all cases when ordered before our ship cutoff times.
Direct Ship: Non-stock item, but normally ships quickly from the manufacturer or alternate warehouse.
Built To Order: Item is custom built per the options chosen and quickly shipped out upon completion.
Visit our Shipping Page for cutoff times for FREE (USA), USPS or FedEx.
Product Description
Stereo linked has never been so easy, just plug in the link cable and flip the link switch!
You Will Receive
2 Klark-Teknik 1176-KT units, modified for stereo link use
1 Mogami 12" TRS link cable, plugs into the rear of both units
What We Do
Entire link hardware set is internally mounted and requires NO adjustment
1/4" TRS jack is installed on rear, to plug both units in for stereo link mode
Toggle switch is installed on the face plate for stereo link (UP) or mono use (DOWN)
What You Do
Plug the supplied TRS link cable into the LINK JACK on the rear of both units
Flip the face plate mounted toggle switch UP for stereo link, or DOWN for mono use
It's that easy, there is nothing concerning the mod for you to adjust in or out!
Klark-Teknik 1176-KT General Description
Designed as an homage to the classic 1176LN, every effort was made to keep the 1176-KT FET-Style Compressor true to the original D and E versions of the iconic signal processor. At the same time, we modernized the completely discrete signal path using hand-selected components and custom-engineered MIDAS input and output transformers – for the ultimate in pristine sonic performance.
Sublimely Easy to Operate
The compression ratio is selected by pushing any, or all, of the Ratio buttons located to the left of VU meter. Ratios available are: 4:1 for moderate compression; 8:1 for severe compression; 12:1 ratio for mild limiting; and 20:1 for hard limiting. Using the "All-Button" mode can be especially effective when applied to drums, bass, guitar, and room mics – or for more aggressive "in your face" vocals.
Attack & Release
1176-KT's Attack knob adjusts the amount of time it takes the compressor to respond to audio that exceeds the threshold. The response time is slower at the fully counterclockwise position and faster when turned clockwise. The Release knob adjusts how long the compressor remains engaged after the incoming audio falls below the threshold. The response time is also slower at the fully counterclockwise position and faster when adjusted clockwise.
Vintage Style VU Meter
In keeping with the design of the original processor, the 1176-KT features an illuminated, vintage-style VU meter for visual confirmation of gain reduction (GR) and output levels. A meter reading of 0 corresponds to an output level of +4, +6 or +8 dBm, depending on which button is engaged.
Built for the Road
Featuring a rugged steel 2U rackmount enclosure, the 1176-KT is designed for the rigours of live concert touring. Premium Neutrik XLR connectors are used to ensure reliable audio connections, night after night.
Auto-Ranging Universal Switch-Mode Power Supply

1176-KT features a universal power supply, which is auto-voltage sensing for use on a worldwide basis.
You Are Covered We always strive to provide the best possible Customer Experience. Our products are made in our own MUSIC Group factory using state-of-the-art automation, enhanced production workflows and quality assurance labs with the most sophisticated test equipment available in the world.
As a result, we have one of the lowest product failure rates in the industry, and we confidently back it up with a generous 3-Year Warranty program.
Features
Classic FET-style compressor modeled after iconic 1176LN*, D and E Revisions
Completely discrete signal path
Class-A line-level output amplifier
Custom-built, MIDAS input and output transformers
Push button selection of compression ratios: 4:1, 8:1, 12:1, 20:1
Ultra-fast attack time: 20 to 800 microseconds
Adjustable release time: 80 to 700 milliseconds
Vintage-style meter features gain reduction and output
Transformer balanced inputs and outputs on Neutrik* XLR connectors
Rugged 2U rackmount chassis for durability in portable applications
Auto-ranging universal switch-mode power supply
Designed and engineered in the U.K.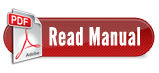 Warranty Information
Our ONE WITH EVERYTHING ZEN WARRANTY extends the standard manufacturer warranty by one year, see our ZEN WARRANTY page for details.