Hear Technologies Hear Back PRO Mixer
Pay over time with

, apply during checkout.
0% interest on orders $299 and up* Learn More
Stock Item, Usually Ships Same or Next Business Day
Stock Item: Ships from our shelf quickly in almost all cases when ordered before our ship cutoff times.
Direct Ship: Non-stock item, but normally ships quickly from the manufacturer or alternate warehouse.
Built To Order: Item is custom built per the options chosen and quickly shipped out upon completion.
Visit our Shipping Page for cutoff times for FREE (USA), USPS or FedEx.
Product Description
The Hear Back Pro Mixer is an advanced, yet easy to operate, control station for personal monitor mixing either on-stage or in the studio. Features large master knob controls, overall main mix, AUX and intercom controls as well as volume and panning controls for all 16 channels with direct and immediate visual feedback from LED indicators.

A built-in intercom with automatic level adjustment broadcasts the AUX source (mic, MP3 player, click, etc) with selectable XLR or 1/8" AUX input connectors. Inputs and controls are provided for mixing up to 8 pairs of stereo-linked channels. Status indicating logos make it easy to to detect and diagnose problems, should they arise.

Write session information and channel settings on storable Mixer overlays for an unlimited number of presets. Instantly store and recall presets from memory with the push of a button. The most recent configuration is saved, even after power-down.
Hear Technologies Hear Back PRO Mixer Features
Local control of up to 18 channels of audio (16 mono channels + AUX IN + Intercom IN)
Receive power and audio over one Ethernet cable, up to 500' from Hub to each Mixer
24-bit Delta-Sigma D/A and A/D converters
Volume/panning/stereo link control of all16 channels of audio
Store up to 4 recallable presets
Intercom allows communication to anyone with a Hear Back PRO Mixer
Selectable 1/8" TRS stereo unbalanced and XLR mono balanced (with 15V phantom power) AUX inputs:
Microphone input for crowd / ambiance mic or intercom use
Drum module / metronome or local mix input
1/8" and 1/4" headphone jacks
Balanced mono/stereo, line level outputs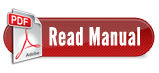 Warranty Information
Our ONE WITH EVERYTHING ZEN WARRANTY extends the standard manufacturer warranty by one year, see our ZEN WARRANTY page for details.