HEAR Technologies Hear Back Mixer
Pay over time with

, apply during checkout.
0% interest on orders $299 and up* Learn More
Direct Ship, Non-Stock But Normally Ships Quickly
Stock Item: Ships from our shelf quickly in almost all cases when ordered before our ship cutoff times.
Direct Ship: Non-stock item, but normally ships quickly from the manufacturer or alternate warehouse.
Built To Order: Item is custom built per the options chosen and quickly shipped out upon completion.
Visit our Shipping Page for cutoff times for FREE (USA), USPS or FedEx.
Product Description
HEAR Technologies Hear Back Mixer Features
Local control up to eight channels of audio
Master volume
Built-in DSP limiter
24-bit D/A converters
Less than 1.5 millisecond total system delay
Bus status indicator
Headphone amplifier fault indicator
Link indicatorsStandard CAT5E power and signal connection
Balanced line outs, mono/stereo
Stereo AUX in:
Expand numbers of mixers
Drum module/metronome input
Built-in standard threaded mic stand mount
Mounting the Mixer
The Hear Back Mixer is equipped to mount to any standard mic or desk stand using the built-in 5/8" threaded socket located on the back of the mixer.

The Mic Stand Adapter is perfect for mounting the Hear Back Mixer to the side of any mic stand. This clamp-on adjustable width bracket will attach to a standard music stand as well. The perfect companion to the Hear Back Mixer (HBM) and the Mix Back Talk Back Remote Control (MBR).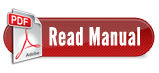 Warranty Information
Our ONE WITH EVERYTHING ZEN WARRANTY extends the standard manufacturer warranty by one year, see our ZEN WARRANTY page for details.