Pay over time with

, apply during checkout.
0% interest on orders $299 and up* Learn More
Stock Item, Usually Ships Same or Next Business Day
Stock Item: Ships from our shelf quickly in almost all cases when ordered before our ship cutoff times.
Direct Ship: Non-stock item, but normally ships quickly from the manufacturer or alternate warehouse.
Built To Order: Item is custom built per the options chosen and quickly shipped out upon completion.
Visit our Shipping Page for cutoff times for FREE (USA), USPS or FedEx.
Product Description
The Fredenstein Bento 2 is a high performance two module carrier for Fredenstein Series 600 modules or API-500 compatible plug-in cards. The unit can accept a maximum of 2 modules. The Bento 2 features several important upgrades compared with third party products:
Universal power supply: Mains voltages range from 90V AC to 240V AC, 50 to 60 Hz.
Increased output currents: +/-16V DC 0.9A and +48V DC 0.033A
Additional TRS inputs and outputs, parallel to the XLR connectors.
Built-in Audio Routing: Slot 1 can be daisy-chained to slot 2 by simply flipping a switch on the back-panel.
Compressor buss linking: Compressor modules can be linked by engaging a switch on the back-panel as well.
Secondary power-switch and voltage indicators are on the front-panel.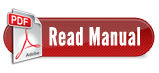 Warranty Information
Our ONE WITH EVERYTHING ZEN WARRANTY extends the standard manufacturer warranty by one year, see our ZEN WARRANTY page for details.