Pay over time with

, apply during checkout.
0% interest on orders $299 and up* Learn More
Stock Item, Usually Ships Same or Next Business Day
Stock Item: Ships from our shelf quickly in almost all cases when ordered before our ship cutoff times.
Direct Ship: Non-stock item, but normally ships quickly from the manufacturer or alternate warehouse.
Built To Order: Item is custom built per the options chosen and quickly shipped out upon completion.
Visit our Shipping Page for cutoff times for FREE (USA), USPS or FedEx.
Product Description
The Fredenstein Bento 10 is a 19inch, 3U standard rack enclosure for ten Fredenstein F60X modules or other industry standard compatible cards. Featuring an internal, universal power-supply (90Vac – 240Vac, 50Hz – 60Hz) with unparalleled power: +/-16V at 3.2A each and +48V at 0.3A, Bento 10 will work properly even with the most power demanding modules. Fredentein's advanced audio routing capabilities significantly reduce wiring complexity. The multi-layer backplane ensures lowest noise figures and maximum signal integrity.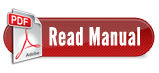 Warranty Information
Our ONE WITH EVERYTHING ZEN WARRANTY adds a full year to the standard manufacturer warranty at no charge, see our ZEN WARRANTY page for details.