Pay over time with

, apply during checkout.
0% interest on orders $299 and up* Learn More
Stock Item, Usually Ships Same or Next Business Day
Stock Item: Ships from our shelf quickly in almost all cases when ordered before our ship cutoff times.
Direct Ship: Non-stock item, but normally ships quickly from the manufacturer or alternate warehouse.
Built To Order: Item is custom built per the options chosen and quickly shipped out upon completion.
Visit our Shipping Page for cutoff times for FREE (USA), USPS or FedEx.
Product Description
Flagship of the line, Alpha 80 is particularly ideal for producing music which is rich in bass or which requires high power reserves.
This model is composed of a 8" (21cm) woofer/ midrange speaker with a Polyglass cone loaded in a large laminar port and of a 1" (25mm) aluminum inverted dome tweeter. It features a 40W amplifier for the tweeter and a 100W amplifier for the woofer, and has a frequency response of 35Hz to 22kHz (+/- 3dB).
Features
Low directivity: keeps the same sound throughout the room
Damping and rigidity: neutrality, no distortion
Tonal balance is identical at low and high volumes, low sensitivity to the wall effects
Connect up to 2 audio sources
Optimal acoustic integration
Reduced power consumption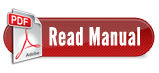 Warranty Information
Our ONE WITH EVERYTHING ZEN WARRANTY extends the standard manufacturer warranty by one year, see our ZEN WARRANTY page for details.