Empirical Labs EL500 Rack
Pay over time with

, apply during checkout.
0% interest on orders $299 and up* Learn More
Stock Item, Usually Ships Same or Next Business Day
Stock Item: Ships from our shelf quickly in almost all cases when ordered before our ship cutoff times.
Direct Ship: Non-stock item, but normally ships quickly from the manufacturer or alternate warehouse.
Built To Order: Item is custom built per the options chosen and quickly shipped out upon completion.
Visit our Shipping Page for cutoff times for FREE (USA), USPS or FedEx.
Product Description
As far as value, it's hard to beat 500 Series compatible modules. Their smaller physical size let you get a lot of performance out of a smaller space, they tend to cost less than their larger counterparts, and – the best part – you can customize your own combinations of them.

When ELI started making our own 500 series products, we looked at the power supplies on the market and couldn't help but notice a need for a better single height dual module rack unit. On other single height rack units, the modules protrude from the front panel, and don't look sturdy or attractive. Power supplies were often noisy, frequently reducing the performance of any module mounted in them. Also, only XLR ins and outs were provided to the user, limiting the device's applications.

The Empirical Labs EL500 rack eliminates these obstacles. At the heart of the unit is a super quiet power supply - over 30 dB quieter than some supplies we've seen - that will ensure optimal performance from any compatible device.

All 500 series modules will flush mount cleanly in the EL500, providing a much more professional look and feel. The EL500 offers both XLR and phone rear panel inputs and outputs to allow it to interface perfectly with any system.

In addition, a ¼" instrument preamp/direct box input is provided on the front panel, which will automatically switch the left 500 module's input to this front phone jack once something is plugged into it – a feature we're sure will prove to be extremely useful. In fact, it has become the first call bass DI for many engineers. Switches to link compressors and engage a 48V phantom supply are also provided.

Whether you're already invested in 500 series modules or they're something you're thinking about adding to your arsenal, the EL500 rack will make any 500 series compatible module perform ideally and interface effortlessly into just about any audio application.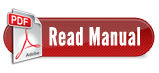 Warranty Information
Our ONE WITH EVERYTHING ZEN WARRANTY extends the standard manufacturer warranty by one year, see our ZEN WARRANTY page for details.