Dynaudio LYD 48 Pair Black
Dynaudio LYD 48 Pair Black
Active Studio Monitor Pair, 8 Inch Woofer, 4 Inch Midrange with 1 Inch Dome Tweeter, Room Mode DSP
Pay over time with

, apply during checkout.
0% interest on orders $299 and up* Learn More
Stock Item, Usually Ships Same or Next Business Day
Stock Item: Ships from our shelf quickly in almost all cases when ordered before our ship cutoff times.
Direct Ship: Non-stock item, but normally ships quickly from the manufacturer or alternate warehouse.
Built To Order: Item is custom built per the options chosen and quickly shipped out upon completion.
Visit our Shipping Page for cutoff times for FREE (USA), USPS or FedEx.
Product Description
You will receive a left and right stereo pair.
The 3-way LYD monitor. With its newest addition to the LYD personal reference monitor series, Dynaudio is bringing a new perspective to power and precision for producers and musicians everywhere – with unmatched accuracy at any volume level.
This 3-way near- to midfield monitor reaches eyebrow-raising levels of accuracy thanks to a new soft-dome tweeter and Dynaudio's proprietary MSP midrange driver and woofer. Each driver is fuelled by a powerful, state-of-the-art Class-D amplifier and a full 24-bit/96kHz signal path. And, like the rest of the LYD range, it lets you fine-tune low frequency response, position and sound-balance using cutting-edge DSP.
LYD 48 Specifications
Frequency Response: 32Hz - 21kHz
Max SPL (1m, pair): 112dB
Principle: Bass reflex
Crossover Frequencies: 490Hz/ 5600Hz
Tweeter: 28mm Soft dome
Midrange: 4"Specification sheet for LYD part 1
Woofer: 8''
Amplifier: HF 50W / MF 50W / LF 80W Class-D
I/O Connectors: XLR Balanced: RCA Unbalanced
Dimensions: 369 x 234 x 328mm
Weight: 10,55Kg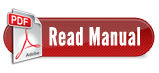 Product Videos
Meet our newest Personal Reference Monitor - LYD.
02:59
Our newest Personal Reference Monitor - LYD. Watch as Sebastian Rodens, Product Manager at Dynaudio, talks about our new LYD speakers and all of its features. Follow Us ► YouTube https://www.youtube.com/user/DynaudioOfficial?sub_confirmation=1 ► Facebook https://www.facebook.com/DynaudioGroup ► Twitter https://twitter.com/dynaudio ► Instagram https://instagram.com/dynaudio/ ► LinkedIn https://www.linkedin.com/company/dynaudio-as Find a Dynaudio dealer http://www.dynaudio.com/find-dealer/ Visit http://www.dynaudio.com
Meet our newes...

Our newest Personal Reference Monitor - LYD. Watch as Sebast...
Product Videos
Warranty Information
Our ONE WITH EVERYTHING ZEN WARRANTY extends the standard manufacturer warranty by one year, see our ZEN WARRANTY page for details.