Dynaudio BM15A Pair
Active Studio Monitors, 10 Inch Design w/ 1.25 Inch Dome Tweeter, Left and Right Pair
Pay over time with

, apply during checkout.
0% interest on orders $299 and up* Learn More
Direct Ship, Non-Stock But Normally Ships Quickly
Stock Item: Ships from our shelf quickly in almost all cases when ordered before our ship cutoff times.
Direct Ship: Non-stock item, but normally ships quickly from the manufacturer or alternate warehouse.
Built To Order: Item is custom built per the options chosen and quickly shipped out upon completion.
Visit our Shipping Page for cutoff times for FREE (USA), USPS or FedEx.
Product Description
The BM15A is a relatively large 2-way active system comprising of a large 240mm (10") woofer, a special version of the Dynaudio ESOTEC soft dome tweeter and an electronic phase-aligned crossover, which feeds the build-in dual, high performance discrete MOSFET amplifiers.
The ESOTEC HF has a dynamic headroom of 1000W, and the 240mm (10") bass driver is world-renowned for its 100mm (4") aluminium alloy voice coil.
The BM15A monitor is front ported for powerful and extended low frequency response, and the elegant matte cabinet has radius edges on the front baffle to reduce boundary effects and improve the overall sound quality.
Features
Dual, high performance discrete MOSFET amplifiers
Phase-aligned crossover
Handcrafted drivers with aluminum voice coils
Made in Denmark
Specifications
High-resolution 1.1" soft dome tweeter, pure aluminum voice coil
10" woofer, 4" pure aluminum voice coil
2 channel high grade 100/200Watt RMS amplifiers
124dB max. SPL
Frequency response of 40Hz to 22kHz
HF & LF analog trim filters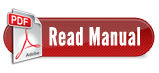 Warranty Information
Our ONE WITH EVERYTHING ZEN WARRANTY extends the standard manufacturer warranty by one year, see our ZEN WARRANTY page for details.