Pay over time with

, apply during checkout.
0% interest on orders $299 and up* Learn More
Stock Item, Usually Ships Same or Next Business Day
Stock Item: Ships from our shelf quickly in almost all cases when ordered before our ship cutoff times.
Direct Ship: Non-stock item, but normally ships quickly from the manufacturer or alternate warehouse.
Built To Order: Item is custom built per the options chosen and quickly shipped out upon completion.
Visit our Shipping Page for cutoff times for FREE (USA), USPS or FedEx.
Product Description
The Dizengoff D864 Varimu Compressor is based on the classic Federal AM864 vari-mu compressor.
We normally stock or have the black units on order, grey units can be special ordered by request.
Varimu compressors are known for their musical compression behavior. While they can be finicky, once mastered they are wonderful tools. The D864 is not really a beginner's compressor. While it doesn't thump, pop, or otherwise swamp like many varimu compressors do, it does take a bit of time to master. It sounds wonderful on a variety of sources.
We chose to base the D864 transformers on the much loved Peerless-Altec designs of the 1960's. These are very highly regarded for their signal quality to this day, and used examples fetch a premium. We chose nickel-50 core material for good signal fidelity.
For feature set, we have added some extras not found in the original build. For example: variable attack and release, as well as ratio, threshold, and input trim controls. Additionally, we included switchable bypass, link, and two unique features — Growl and Glow.
Growl is a sort of parallel germanium compression that can be switched in and out of circuit. It adds a nice, trashy edge to the sound.
Glow shifts the behavior of the output stage. It gives a more mid-forward response by shifting the way the output transformer saturates. This makes it a great tool for bringing out a vocal or snare crack within a mix. It also seems to give a bit more 'glue' to tracks.
For the enclosure, we have designed a nice, 2U high all aluminum rack-mount case. Metering is provided by a giant 2.55″ round A-scale VU meter. Knobs are Chicago Daka Ware, of course.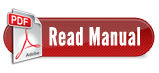 Product Videos
Dizengoff Audio D4 Preamp - D864 Compressor In Action
02:31
To test Dizengoff Audio D4 Preamp and D864 Compressor, we decided to record the Chicago based Band "EYE AND I" to showcase the versatile and high quality sound. For this video we record the vocals with the D4. Everything you hear was mix using just the D864 Compressor and stock daw eq and effects. www.dizengoffaudio.com
Dizengoff Audi...

To test Dizengoff Audio D4 Preamp and D864 Compressor, we deci...

Dizengoff Audi...

To test Dizengoff Audio D4 Preamp and D864 Compressor, we visi...
Warranty Information
Our ONE WITH EVERYTHING ZEN WARRANTY adds a full year to the standard manufacturer warranty at no charge, see our ZEN WARRANTY page for details.