dbx 560A Stereo Pair ZenPro Mod Edition
dbx 560A Stereo Pair ZenPro Mod Edition
500 Series Mono VCA Compressor Limiter, Stereo Pair, ZenPro Burr Brown Mod
Pay over time with

, apply during checkout.
0% interest on orders $299 and up* Learn More
Stock Item, Usually Ships Same or Next Business Day
Stock Item: Ships from our shelf quickly in almost all cases when ordered before our ship cutoff times.
Direct Ship: Non-stock item, but normally ships quickly from the manufacturer or alternate warehouse.
Built To Order: Item is custom built per the options chosen and quickly shipped out upon completion.
Visit our Shipping Page for cutoff times for FREE (USA), USPS or FedEx.
Product Description
This is our ZenPro Mod Edition, stereo sequentially numbered pair.
ZenPro Mod, What We Do:
Burr Brown op-amps are used to upgrade both the input and output
You've never heard this open and detailed of a sound from the 560A
The dbx 560A Compressor/Limiter offers legendary VCA-based compression in the increasingly popular 500 Series format. dbx has a much-heralded history with modular processors dating back to our 900 Series and the 560A continues that tradition.
Featuring the same switch-selectable OverEasy® and Hard Knee compression curves as our industry-standard dbx 160A rackmount processor, the dbx 560A will be your new workhorse compressor! With extremely wide-ranging threshold, ratio and output controls and true RMS level detection providing the most natural-sounding dynamics processing available, the 560A will provide punch to drums, bass, vocals, almost anything! It's also versatile enough to go from subtle compression to "brick wall" peak limiting.
Choose low ratios and OverEasy compression to expertly smooth out fluctuating vocal and instrumental levels, or use the 560A's Hard Knee compression and high ratios for bombproof protection against overload distortion in digital recording, P.A. systems and broadcast signals.
The 560A's 19-segment, switchable Input/Output LEDs and 12-segment Gain Reduction LEDs provide precise analysis at a glance. And, the dbx 560A's unique "INFINITY +" inverse-compression mode actually decreases the audio output level below unity gain when the input exceeds threshold, a real lifesaver for correcting overbearing vocal choruses and controlling runaway mix levels.
Load up your 500 Series rack with some dbx 560A Compressor/Limiters and go to work!
Features
OverEasy® or classic hard knee compression with dbx's ultra-musical program dependent attack and release times
Compression ratio variable from 1:1 through infinity:1 to -1:1
Precise RMS gain reduction and input/output meter displays with calibration control for different operating levels
True RMS level detection
Exclusive Infinity+ compression using negative ratios
Specifications
Input Type Electronically balanced/unbalanced, RF filtered
Input Impedance 40kΩ balanced, 20kΩ unbalanced
Maximum Input Level +22dBu
CMRR >40 dB; typically >55 dB at 1 kHz
Output Type Electronically balanced/unbalanced, RF filtered
Output Impedance Balanced 30Ω , unbalanced 15Ω
Maximum Output Level +22dBu
Frequency Response 20 Hz – 20 kHz, + 0/-0.5 dB; 0.5 Hz – 100 kHz, +0/-3 dB
Noise <-97 dBu, Unweighted (22 Hz – 22 kHz)
THD+Noise <0.005% typical, No compression, 1 kHz input at 0 dBu; <0.07% typical, Any Amount of Compression up to 40 dB @ 1 kHz
Dynamic Range >119 dB
Compression Gain Adjustment Range Variable from -20 dB to +20 dB
Compressor Threshold Range -40 dBu to +20 dBu
Compressor Threshold Characteristic Selectable OverEasy® or Hard Knee
Compressor Ratio Variable 1:1 to ∞ :1 thru to -1:1; 60dB Maximum Compression
Compressor Attack Time Program-Dependent; Typically 15ms for 10dB, 5ms for 20dB, 3ms for 30dB
Compressor Release Time Program-Dependent; Typically 8ms for 1dB, 80ms for 10dB, 400ms for 50dB; 125dB/Sec Rate
Power Requirements +/- 16VDC
Current Draw 60mA per power rail
Power Draw 1.92 watts
Rack System Compatibility 500 Series Compatible Power-frame
Rack Space 1 Slot
Dimensions (H x W x D) 5.25" x 1.5" x 6" (13.34cm x 3.81cm x 15.24cm)
Weight 1.3 lbs (0.59 kg)
Shipping Weight 1.7 lbs (0.77 kg)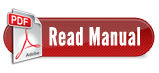 Warranty Information
Our ONE WITH EVERYTHING ZEN WARRANTY extends the standard manufacturer warranty by one year, see our ZEN WARRANTY page for details.