Pay over time with

, apply during checkout.
0% interest on orders $299 and up* Learn More
This product is available for pre-order only
Product Description
Make sibilance issues a thing of the past with this 500 series classic design from a classic de-esser company, dbx!
The dbx 520 will help you expertly tame the excessive sibilance often found in vocals and other high frequency dense material. Based upon the legendary dbx 902, the dbx 520's unique features make it possible to achieve an exact amount of de-essing regardless of variations in signal levels. The 520 allows you to create brilliant, crisp vocals without sibilance!
With its modular 500 Series based design, the dbx 520 examines the differences in dB between the high frequency and full-bandwidth portions of a signal, allowing de-essing of signals which change in level by as much as 60dB. It features a Frequency Control with range from 800Hz to 8kHz, Gain Reduction Metering and a De-essing Amount Range from 0dB to 20dB.
Control vocals, drums, percussive instruments and problematic material/reverb combinations with the dbx 520!
Features
Based on the classic dbx 902
Frequency Control Range from 800Hz to 8kHz
Expanded Scale LED Gain Reduction Metering
De-essing Amount Range from 0dB to 20dB
In/Out Switch
HF Mode Switch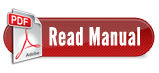 Warranty Information
Our ONE WITH EVERYTHING ZEN WARRANTY extends the standard manufacturer warranty by one year, see our ZEN WARRANTY page for details.