Cymatic Audio LR-16 Live Recorder
Pay over time with

, apply during checkout.
0% interest on orders $299 and up* Learn More
Stock Item, Usually Ships Same or Next Business Day
Stock Item: Ships from our shelf quickly in almost all cases when ordered before our ship cutoff times.
Direct Ship: Non-stock item, but normally ships quickly from the manufacturer or alternate warehouse.
Built To Order: Item is custom built per the options chosen and quickly shipped out upon completion.
Visit our Shipping Page for cutoff times for FREE (USA), USPS or FedEx.
Product Description
It's affordable, it works without a computer, or it can be used as a USB recording interface, all in one easy to use box!
NO COMPUTER REQUIRED
Record Direct to Stand–alone USB Hard & Thumb* Drives. No more cumbersome computers setups at the gig, tedious learning curves or lengthy DAW setups.
Just tap into your Pre-Fader mixing console iInserts with a TRS to TRS ¼" snake and your are ready to go. Record your live show with complete mixing freedom. The LR-16 offers error-proof single button recording functionality. The LR-16's inputs record directly to their respective tracks, so there is never the need to arm tracks, or assign any channels.With the new V2 firmware update, the unit is capable of recording 2*, 4,8 & 16 discrete track wave files at 16/24 bit 44.1, 48 & 96*kHz, while automically nameing/numbering the tracks and take folders.
You simply connect, hit record and you are done. No more mic splitters, separate mic preamplifiers, ground loops, or the expense and hassle that goes along with it all. Mix and Record your live shows without worry, added ease and confidence.
Transfer the individual tracks on the connected hard drive to your DAW of choice, and you are ready to mix down a true multi-track recording of your show. No more unprofessional, 2-channel "board mixes" ever again!
When you've finished your live recording in the field, the LR-16 is ready to double as a computer audio interface, Simply connect the LR-16 to the USB port of your computer and you have a high quality 16 X 2 USB audio interface.
With the new V2 firmware upgrade the LR-16 also acts as a Mackie Control & MMC Transport Control for your DAW. Convenient features such as native Mac and iPad driver support make installation a breeze.
Zero latency hardware monitoring and a built in mixer allow for error free recording, flexibility and hassle free setup.
Now discontinued but at blowout pricing.
Features
Records 2,4,8 & 16 Tracks directly to USB 2.0 compatible thumb drives*** or hard disks (16/24-bit 44.1 - 48 & 96 kHz)
24 bit/44.1 - 96 kHz USB Class Compliant Audio Interface.
MIDI Machine Control & Mackie Control when used with DAW as an audio interface
Mac® OS-X® compatible 10.5 or higher - Core Audio plug and play drivers.
iPad® compatible - plug and play (USB adapter required eg. Apple® Camera Connection Kit).
Windows® compatible (Win XP, Vista, 7&8 32/64) WDM and ASIO® drivers.
16 analog 1/4" TRS insert-style inputs with stereo output and headphone output.
Independent and Global 12 dB input padding.
Zero latency hardware input monitoring.
Built in mixer with pan, solo, mute and volume control.
Stereo wave file player.
System Requirements for USB Audio Interface Mode
512MB RAM (1GB or more recommended)
One free USB 2.0 compatible port on PC
PC:
Pentium® IV 1.2 GHz or better
Windows® XP(SP2), Windows Vista, Windows 7, Windows 8 32 or 64 bit system
Internet connection for driver download
Mac®:
Any Mac hardware compatible with OSX 10.8 or higher
Apple® OSX 10.8 or better
iPad®:
iOS® 5 or higher with USB adaptor (e.g. Apple® Camera Kit)
Powered USB port not required for operation
Check the Cymatic website for updated info: http://www.cymaticaudio.com/products/live-recorder-lr16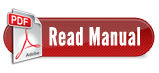 Warranty Information
Our ONE WITH EVERYTHING ZEN WARRANTY extends the standard manufacturer warranty by one year, see our ZEN WARRANTY page for details.