Pay over time with

, apply during checkout.
0% interest on orders $299 and up* Learn More
Direct Ship, Non-Stock But Normally Ships Quickly
Stock Item: Ships from our shelf quickly in almost all cases when ordered before our ship cutoff times.
Direct Ship: Non-stock item, but normally ships quickly from the manufacturer or alternate warehouse.
Built To Order: Item is custom built per the options chosen and quickly shipped out upon completion.
Visit our Shipping Page for cutoff times for FREE (USA), USPS or FedEx.
Product Description
The STC-8 is a high quality compressor that delivers consistent gain control without sacrificing musical definition or harmonic richness. It utilizes a remarkably dependable peak limiter that provides overload protection that is critical to digital recording and broadcast transmitters. The STC-8 is engineered to provide musically transparent gain control, but is also capable of emulating vintage equipment and creating distinctive new sounds. In addition, a switchable enhancement circuit creates analog and tube-like warmth to enrich lifeless audio and digital recordings. This vast flexibility is simplified by the inclusion of several optimized presets, allowing fast, easy set-up on a wide variety of sounds. It can operate in true stereo or discrete independent mono, accessible by a front panel switch. The STC-8s features include:

Crane Song STC8 Features
Simultaneous Compression/Limiting
Discrete Class A
Balanced/Transformerless I/O
Quick & Easy Presets
'KI' & 'HARA' Sounds
Transparent Overload Protection
The STC-8s sophisticated side-chain allows both compression and peak limiting to take place simultaneously, using the same proprietary gain control circuit. High signal quality is maintained by utilizing the discrete class A audio path and by eliminating any VCA or optical gain control elements.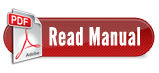 Warranty Information
Our ONE WITH EVERYTHING ZEN WARRANTY extends the standard manufacturer warranty by one year, see our ZEN WARRANTY page for details.