Pay over time with

, apply during checkout.
0% interest on orders $299 and up* Learn More
Stock Item, Usually Ships Same or Next Business Day
Stock Item: Ships from our shelf quickly in almost all cases when ordered before our ship cutoff times.
Direct Ship: Non-stock item, but normally ships quickly from the manufacturer or alternate warehouse.
Built To Order: Item is custom built per the options chosen and quickly shipped out upon completion.
Visit our Shipping Page for cutoff times for FREE (USA), USPS or FedEx.
Product Description
IBIS is an analog equalizer that boldly takes equalization to a new level of musicality. Each of its four bands features switch-selectable frequencies centered on and covering musical-step intervals from 32-Hz "C" to 22.35-kHz "F." Its four overlapping bands are labeled with note names and frequency allowing for the first time a "translation" between musician-speak and engineer-jargon. The bandwidth control has similar notation with adjustment from 0.2 octave to 4 octaves per band and a boost / cut range of 12 dB.

The low-cut filter is switch selectable from 20-Hz to 150-Hz with slopes of either 12-dB or 24-dB per octave. Like most Crane Song products, IBIS utilizes discrete class-A circuitry and features a truly unique and adjustable "color" function that can be applied to either the entire audio path or to any individual frequency band. A fully stepped mastering version is also available.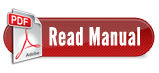 Warranty Information
Our ONE WITH EVERYTHING ZEN WARRANTY adds a full year to the standard manufacturer warranty at no charge, see our ZEN WARRANTY page for details.