Pay over time with

, apply during checkout.
0% interest on orders $299 and up* Learn More
Stock Item, Usually Ships Same or Next Business Day
Stock Item: Ships from our shelf quickly in almost all cases when ordered before our ship cutoff times.
Direct Ship: Non-stock item, but normally ships quickly from the manufacturer or alternate warehouse.
Built To Order: Item is custom built per the options chosen and quickly shipped out upon completion.
Visit our Shipping Page for cutoff times for FREE (USA), USPS or FedEx.
Product Description
ZenPro Mod (Optional)
Mic Input Transformer Upgraded to Carnhill
Adds $140 to the price
Your Model 581 microphone preamplifier card has a transformer balanced input with a gain range of +25dB to +80dB. The Model 581 has been carefully constructed and individually tested for quality. It utilizes class 'AB' circuitry. This unit is made with 100% discrete components and was fabricated to precisely match vintage counterparts manufactured in the early 70's. The Chameleon Labs Model 581 is based on high audio performance design techniques. By employing classic circuit design, polystyrene capacitors, hand selected components and custom wound transformers, Chameleon Labs ensures that the Model 581 will exhibit classic audio sound. It is also designed to comply with any 500 series powered chassis approved by the API® VPR Alliance. Your Model 581 represents a dramatic breakthrough in delivering
vintage audio performance at an affordable price.
Features
API 500 Series Compatible Card
Fully Balanced Mic Input Transformer
Hi-Z Direct Instrument Input (TRS)
Fully Transformer Balanced Output
Discrete Class AB Electronic Topology
48 V Phantom Mic Power
12 Position Mic Gain Rotary Switch
Selectable 300Ω or 1200Ω Mic Input Impedance
Power, Overload, Signal, and Peak LEDS
Reverse Phase Switch
Technical Specifications
Microphone Input Impedance: 300Ω or 1,200Ω
Microphone Amplifier Gain: +25 dB to +80 dB in 5 dB steps.
Output Impedance: 100Ω
Noise: -115.5 dB
Maximum Output: +26 dB into 600Ω
Frequency Response: 20Hz – 20 kHz +/- 1 dB.
Dimensions and Weight
Weight: 2 pound 8 ounces
Dimensions: Width – 1.5", Height – 5.25"
Depth to Rear of Mounting Surface: 5.938" =/- 0.02"
Power Requirements: +/- 16 V @ ≤ 130 ma, +48 V @ 5 ma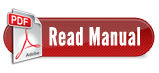 Warranty Information
Our ONE WITH EVERYTHING ZEN WARRANTY extends the standard manufacturer warranty by one year, see our ZEN WARRANTY page for details.