Cambridge Audio DacMagic Plus
Cambridge Audio DacMagic Plus
Stereo D/A Digital Analog Converter, 192k 24 Bit, USB, SPDIF or TOSLINK, Volume Control
Pay over time with

, apply during checkout.
0% interest on orders $299 and up* Learn More
Stock Item, Usually Ships Same or Next Business Day
Stock Item: Ships from our shelf quickly in almost all cases when ordered before our ship cutoff times.
Direct Ship: Non-stock item, but normally ships quickly from the manufacturer or alternate warehouse.
Built To Order: Item is custom built per the options chosen and quickly shipped out upon completion.
Visit our Shipping Page for cutoff times for FREE (USA), USPS or FedEx.
Product Description
The DacMagic Plus works by taking a direct digital audio signal from your computer, TV or other device - bypassing its inbuilt digital to analogue converters.

This signal is then carefully analysed and upgraded using our clever ATF2 upsampling system. Once this complex but instant process is complete, DacMagic Plus then outputs your music as a much purer, lifelike analogue signal to your amplifier.

Custom developed by our dedicated team in the heart of London, DacMagic Plus is totally flexible and supports digital music of all formats. It even allows you to upgrade 24-bit music files stored on your PC for better-than-CD performance from your digital music collection.

Cambridge Audio DacMagic Plus Features
Twin Wolfson WM8740 24bit DACs used in dual differential configuration
New Anagram Technologies ATF2, 24-bit/384kHz audio up-sampling / jitter reduction
Optional Digital Preamp mode allowing connection directly to power amp or active speakers
24-bit/96kHz driverless USB Audio 1.0
24-bit/192kHz USB Audio 2.0 with ASIO or kernel streaming modes
Asynchronous USB transfer for very low jitter
Selectable digital filters - linear phase, minimum phase and steep
Balanced XLR audio output and RCA phono output
Two 24 bit digital inputs (with optical or coaxial for each)
External input for optional BT100 Bluetooth receiver - allows audio to be streamed and up-sampled from any paired Bluetooth device
Supports high quality apt-X Bluetooth CODEC as well as standard SBC Bluetooth CODEC
Available in black or silver finishes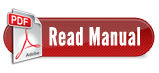 Warranty Information
Our ONE WITH EVERYTHING ZEN WARRANTY extends the standard manufacturer warranty by one year, see our ZEN WARRANTY page for details.