Pay over time with

, apply during checkout.
0% interest on orders $299 and up* Learn More
Product Description
Bock Audio is known for its for using modern methods and readily available components to build microphones with a sound akin to the great microphones of the past. The 407 continues in that mode by using the Power Supply and Amplifier from the flagship 507microphone and combining a custom made k47 type capsule to bring the performance of the original 50's era German tube 47 in an all new 407. The Bock 407is a "cardioid only" mic, as the original was used nearly exclusively in cardioid. The 407 comes with a remote power supply and professional spider type shock mount and a special custom 20 foot cable between the mic and power supply.
For about half what you'd expect to pay for a vintage original, with replacement parts and "new-old-stock" tubes that are readily available, the 407 enables a range of sounds and tonal characters previously not available through any other means. The Bock 407 embodies all the most important characteristics of the original while offering consistency, reliability and long term serviceability that is a requirement for today.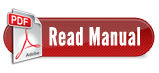 Warranty Information
Our ONE WITH EVERYTHING ZEN WARRANTY extends the standard manufacturer warranty by one year, see our ZEN WARRANTY page for details.