Pay over time with

, apply during checkout.
0% interest on orders $299 and up* Learn More
Direct Ship, Non-Stock But Normally Ships Quickly
Stock Item: Ships from our shelf quickly in almost all cases when ordered before our ship cutoff times.
Direct Ship: Non-stock item, but normally ships quickly from the manufacturer or alternate warehouse.
Built To Order: Item is custom built per the options chosen and quickly shipped out upon completion.
Visit our Shipping Page for cutoff times for FREE (USA), USPS or FedEx.
Product Description
The new multi-pattern Reactor pushes the envelope of modern microphone design and performance while making multiple mic setups more accessible. Reactor fuses an innovative pattern selection method with a swiveling capsule head for perfect positioning, and features Blue's premium condenser capsule, fully discreet Class A solid state components, and proprietary preamp for simple live switching between patterns (Cardioid, Omni or Figure-8). To facilitate use in multiple mic setups (like Mid/Side, X-Y), Reactor's capsule head rotates a range of 90 degrees for perfect positioning in tight spaces and easy pattern adjustability. Reactor's recording pattern selection is both intuitive and stylish, featuring LED backlighting on the pattern indicators and a magnifying element that compliments its forward-looking design.
Includes
Metal case
Custom shockmount
Custom pop filter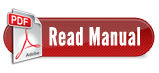 Warranty Information
Our ONE WITH EVERYTHING ZEN WARRANTY extends the standard manufacturer warranty by one year, see our ZEN WARRANTY page for details.