Pay over time with

, apply during checkout.
0% interest on orders $299 and up* Learn More
Built to Order, Item is Custom Built Then Ships Quickly
Stock Item: Ships from our shelf quickly in almost all cases when ordered before our ship cutoff times.
Direct Ship: Non-stock item, but normally ships quickly from the manufacturer or alternate warehouse.
Built To Order: Item is custom built per the options chosen and quickly shipped out upon completion.
Visit our Shipping Page for cutoff times for FREE (USA), USPS or FedEx.
Product Description
Contact us for total price including ship.
ASP4816 provides the key features of a large format recording console in a compact, cost effective form. Designed by audio guru, David Dearden and featuring Audient's legendary analog circuitry, ASP4816 is the perfect centre piece for production studios and educational facilities.

The main input channels feature Audient's renowned Class A preamp and 4 band EQ – a combination found in hundreds of ASP8024 equipped studios where many users no longer feel the need to reach for their outboard preamps and EQ. The console features 40 faders,16 bus routing, 6 auxes, 2 dedicated cue sends, 4 stereo returns, stereo bus compressor and a comprehensive monitor section.

Audient ASP4816 Features
In-line architecture - twin inputs on each channel
40 faders
48 inputs at mix
16 Audient Class-A mic pres
16 channels of EQ
16 record buses
6 auxes, 2 cue sends
Stereo bus compressor
Comprehensive monitor section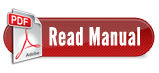 Warranty Information
Our ONE WITH EVERYTHING ZEN WARRANTY extends the standard manufacturer warranty by one year, see our ZEN WARRANTY page for details.