Antelope Audio Orion 32 HD
Antelope Audio Orion 32 HD
DAW Interface, 64 Channels for ProTools HD, MADI or USB 3, Includes DSP Effects
Pay over time with

, apply during checkout.
0% interest on orders $299 and up* Learn More
Stock Item, Usually Ships Same or Next Business Day
Stock Item: Ships from our shelf quickly in almost all cases when ordered before our ship cutoff times.
Direct Ship: Non-stock item, but normally ships quickly from the manufacturer or alternate warehouse.
Built To Order: Item is custom built per the options chosen and quickly shipped out upon completion.
Visit our Shipping Page for cutoff times for FREE (USA), USPS or FedEx.
Product Description
Orion32 HD is the newest addition to the Orion family. Compatible with any DAW on the market via HDX port or USB 3.0, this new Pro Tools HD and Native interface offers everything Antelope Audio stands for. Zero latency Monitoring, I/O streaming of 64-channel 192 kHz audio, Antelope's industry-leading clocking, and pristine AD/DA conversion. Orion32 HD's analog I/O is handled by 8 DB25 connectors, accompanied by MADI, ADAT and S/PDIF connectivity.
Orion32 HD features a fine selection of vintage FX powered by Antelope Audio's innovative Field Programmable Gate Array (FPGA) technology bringing modeling of legendary vintage gear to a whole new level.
FPGA POWERED
Orion32 HD includes a fine selection of FREE hardware-based vintage AFX
The proprietary FPGA is the heart and soul of all Antelope Audio interfaces and is included inside Orion 32 HD. Allowing you to use Antelope's integrated and ever-growing library of hardware-based vintage EQs, compressors and of course AuraVerb. The exquisite collections of Vintage EQ's include authentically models of Lang PEQ-1, BAE 1073, 1084, 1023, UK-69 and many other classic British and German vintage units. Vintage Compressors begin with the life-like model of the FET76 and many more are soon to be available, FREE to all new and registered users of Antelope's growing line of world class interfaces.
Specifications
Analog Inputs: 4 x DB 25 (32 channels total), +24 dBu max
Analog Outputs: 4 x DB 25 (32 channels total), +24 dBu max
2 x Monitor Outs on TRS 1/4 Jacks, +24 dBu max
D/A Monitor Converter
Dynamic Range: 129 dB
THD + N: -108 dB
A/D Converter
Dynamic Range: 120 dB
THD + N: -110 dB
D/A Converters
Dynamic Range: 120 dB
THD + N: -107 dB
Digital Inputs
1 x Fiber Optic MADI (up to 64CH)
2 x ADAT (up to 16CH)
1 x S/PDIF
Digital Outputs
1 x Fiber Optic MADI (up to 64CH)
2 x ADAT (up to 16CH)
1 x S/PDIF
USB 3.0 I/O
USB 3.0 – 64 chennels I/O up to 192kHz,
USB 3.0 Type B connector
HDX Connectivity
2 x mini HDX connectors for direct Pro Tools connection
32 Channels I/O each ( total of 64 channels )
CLOCKING
Word Clock Input: 1 x Input @ 75 Ohms 3Vpp on BNC 32 – 192kHz
Atomic Clock Input: 1 x 10M Input @ 75 Ohms 1Vpp on BNC
Word Clock Outputs: 2 x Outputs @ 75 Ohms 3Vpp on BNC 32 – 192kHz
Clocking System
4th Generation Acoustically Focused Clocking
64-bit DDS
Oven Controlled Crystal Oscillator
Clock Stability: <+/-0.02 ppm, oven controlled at 64.5ºC/ 148.1ºF
Clock Aging: < 1 ppm per year
Clock Calibration: < +/-0.001 ppm
Sample Rates (kHz): 32, 44.1, 48, 88.2, 96, 176.4, 192
Operating Temperature: 0-50°C, 32-122°F
Weight: 3.6kg / 8.0 lb ( approx )
Dimensions (Approx):
Width: 483 mm / 19"
Height: 44 mm / 1.75"
Depth: 270mm / 10.63″
Power Consumption: 30 Watts Max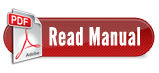 Product Videos
Introducing Orion32 HD
03:49
The new Orion32 HD by Antelope Audio offers professional studios the chance to bring their clocking & conversion to a top level, add real-time FPGA powered FX, switch easily between HD and Native USB3 modes, and dramatically decrease machine room noise. Orion32 HD is the best sounding Orion32 version yet. Antelope Audio have packed in the device upgraded fidelity and our Trinity-level clocking with the option for both Loop Sync & WC control, along with a 10M Atomic Input. We've made it easier than ever for engineers to go back and forth between Pro Tools HD sessions and other native DAW's, such as Studio One, Logic or Cubase. Studios can now accommodate producers and their laptop projects and integrate them into their existing HD setups by using our new low latency USB3 implementation. The options for HD use are also groundbreaking, as the 32 HD can appear as either an HD MADI interface or as (4) 192 I/O's in your Hardware Setup. The integrated FREE FPGA FX offer the most real-time processors of any interface solution available. For the first time, you'll have the ability to insert Lang EQ's, BAE, Helious, and an assortment of vintage British and German style classic EQ's and Compressors and route for tracking or mixing in the DAW and save these settings as Templates for other sessions. Music by Daniel Heatcliff SUBSCRIBE: https://goo.gl/17IMzy for more exclusive videos. Never miss a post from Antelope Audio: https://facebook.com/AntelopeAudio http://twitter.com/AntelopeAudio
Introducing Or...

The new Orion32 HD by Antelope Audio offers professional studi...
Product Videos
Warranty Information
Our ONE WITH EVERYTHING ZEN WARRANTY extends the standard manufacturer warranty by one year, see our ZEN WARRANTY page for details.