Pay over time with

, apply during checkout.
0% interest on orders $299 and up* Learn More
Direct Ship, Non-Stock But Normally Ships Quickly
Stock Item: Ships from our shelf quickly in almost all cases when ordered before our ship cutoff times.
Direct Ship: Non-stock item, but normally ships quickly from the manufacturer or alternate warehouse.
Built To Order: Item is custom built per the options chosen and quickly shipped out upon completion.
Visit our Shipping Page for cutoff times for FREE (USA), USPS or FedEx.
Product Description
Clean and non-phantom powered, "The Ribbon Preamp" is ready to bring clean and low noise detail to your tracks!
The AEA Ribbon Mic Preamplifier is an ultra high-gain and impedance, minimal-path FET mic pre designed by Fred Forssell. This low-noise two-channel preamp is for ribbon, moving coil, and tube microphones that do not use or want phantom power. This allows for improvements in minimal path circuitry and also rids the unit of phantom-power blocking capacitors. Zener diodes on the input protect the input stage if external phantom power is applied.

First stage gain is set from +6 to +63 dB by a 12 position Grayhill switch. Another 20dB of gain is available after the output level potentiometer. Polarity reversal and high pass switches on the two channels are complimented by operating and overload LED metering.

AEA TRP Features
Switched Gain and Continuous Level Controls
Phase reverse and high-pass switches
Anodized gray and black matte finished aluminum
Laser engraved legends and single line schematic
External power supply for minimum noise
AEA TRP Specifications
83 dB of gain
-130 EIN noise figure
-3 dB at 300 kH
No phantom power, 18,000 ohms input impedance
Green and Red LEDs indicates channel level
Balanced XLR +4, and Unbalanced ¼ inch -10 outputs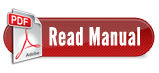 Warranty Information
Our ONE WITH EVERYTHING ZEN WARRANTY extends the standard manufacturer warranty by one year, see our ZEN WARRANTY page for details.