Pay over time with

, apply during checkout.
0% interest on orders $299 and up* Learn More
Stock Item, Usually Ships Same or Next Business Day
Stock Item: Ships from our shelf quickly in almost all cases when ordered before our ship cutoff times.
Direct Ship: Non-stock item, but normally ships quickly from the manufacturer or alternate warehouse.
Built To Order: Item is custom built per the options chosen and quickly shipped out upon completion.
Visit our Shipping Page for cutoff times for FREE (USA), USPS or FedEx.
Product Description
Grab the stereo field in all its fullness and smooth glory, and get ready for the natural sweetness of this ribbon mic!
The R88 mk2 is optimized for recording instruments and ensembles in stereo. The R88 uses the large ribbon configuration of the classic RCA 44 series mics, which gives the mic solid 20Hz bass response and a smooth high end which is flattering to complex tones.

There is no easier way to track in stereo than with a stereo microphone with two configured transducers in a single sleek package. A stereo microphone is highly useful in recording situations in which it is more convenient or aesthetically pleasing to have a single housing for both capsules, such as for drum overheads or live concert recordings.

The R88 has a natural sound because it is the pure sound of two undamped long ribbons. If the basic characteristics of a transducer element are in accordance with a few primary physical laws, it will sound good without requiring any extra acrobatics. The simpler the physics, the less adulterated the sound of a transducer will be because it will introduce fewer artifacts into the electrical signal that were not part of the original airborne sound signal. An undamped long ribbon is a good example of just such a transducer.

The R88 has been optimized to produce the most natural stereo pickup possible with ribbon transducers. The R88 has two figure-8 ribbons angled at 90 degrees to each other (Blumlein configuration). It has a uniform polar frequency response and excellent off-axis frequency response. The high quality passive electronics ensure a large dynamic range with minimal distortion. The R88 will sound best with a preamp that has at least 60dB of clean gain, a low noise floor (-127dB EIN or better) and input impedance of at least 1.5 kOhm.

The R88 has a well-defined center image, because of the phase characteristics of a coincident arrangement. In other words, the stereo effect comes primarily from level differences between the channels, with only minimal phase effect. This means that anywhere in the front quadrant of the microphone, will be recreated with a strong three dimensional sense; the location of instruments in the soundstage is easily and very precisely perceived. Recording in front of the center line on the caps will produce a solid and stable center image when played back over monitor speakers, with a sense of space and ambience that reflects the acoustic quality of the recording environment.

The R88 is minimally protected from wind blasts for the most natural sound quality possible, so a pop filter should be used when making close vocal recordings. The R88 may be used for both Blumlein stereo and M-S Stereo recording techniques. The mic is finished in Stealth black to reduce visibility in live recording situations, and features an integral shock suspension to reduce noise coupled through the mic stand.

The natural sound of the R88 makes it a great choice for the main mic that forms the backbone of your mix. The R88 is an excellent orchestral, chamber, and choral recording microphone, and shines on studio applications such as horn sections and stereo piano pickup. The R88 also flatters complex tones such as woodwinds, strings and cymbals.

AEA R88 mk2 Features
Matched pair of Large Ribbon Geometry figure-eight mics for Blumlein or MS stereo
20 hz to 20 kHz response
Built in shockmount suspension
Terminates in a 5-pin XLR male and includes a 4 meter 5-pin female to 3-pin xlr male breakout cable
Supplied with a swivel adapter for flexible positioning
Designed to fly overhead for large venue installations
Three pounds plus the cable weight
2.5" diameter and 14" tall
Black stealth finish
Sturdy zippered case
AEA R88 mk2 Specifications
Transducers: dual 2" ribbons oriented at 90 degrees
Sensitivity: -52dBV/Pa
Frequency Response: 20Hz–15kHz (± 3dB)
Output Impedance: 270 ohms
SPL Handling: 165dB SPL at 1 kHz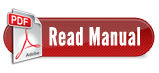 Product Videos
AEA N8 and R88 Ribbon Microphones @ ZenProAudio.com
06:13
We compare these two ribbon mics side by side on drums, electric and acoustic guitars, grand piano and female vocals to give you an idea of their similarities and differences. These are mono recordings to make it a fair comparison in context. We are your authorized AEA dealer, check us out at www.zenproaudio.com
AEA N8 and R88...

We compare these two ribbon mics side by side on drums, electr...
Product Videos
Warranty Information
Our ONE WITH EVERYTHING ZEN WARRANTY extends the standard manufacturer warranty by one year, see our ZEN WARRANTY page for details.