Pay over time with

, apply during checkout.
0% interest on orders $299 and up* Learn More
Direct Ship, Non-Stock But Normally Ships Quickly
Stock Item: Ships from our shelf quickly in almost all cases when ordered before our ship cutoff times.
Direct Ship: Non-stock item, but normally ships quickly from the manufacturer or alternate warehouse.
Built To Order: Item is custom built per the options chosen and quickly shipped out upon completion.
Visit our Shipping Page for cutoff times for FREE (USA), USPS or FedEx.
Product Description
ADAM's main monitors were especially developed for larger studios and control rooms, where exceptional high sound pressure levels are required in addition to sonic excellence. The S5X-H and S5X-V combine ADAM innovations in the field of transducer and amplifier technology with higher volume and more prominent dynamics. Maximum precision is still the goal of all our efforts at ADAM, not the commonly expected and produced but often disproportional bass performance.

High-end main monitors
In addition, special emphasis was put on the control options in order to always accurately adapt the monitors to different acoustic situations. The two model 5s of the SX-Series also feature the SX-control panel that stands out for both the variety and accuracy of its control options offered. Therewith a maximum of control and the precise reproducibility of settings is ensured.

eXceptional: The X-ART midrange driver
An exclusive feature to be found in all main monitors is the use of the proprietary X-ART midrange speaker. These transducers transfer the clarity of the X-ART technology from the treble range into the crucial musical midrange. The horizontal and vertical versions accommodate different installation requirements. Due to their similar sound characteristics they can be easily combined in larger multi-channel applications.

S5X-H
The S5X-H transfers the basic sonic virtues of the X-ART technology and Hexacone drivers into a much higher dynamic range. It is equipped with a large diaphragm area (two 12" woofers, one 7.5" bass/mid woofer with HexaCone drivers, one X-ART midrange driver and one X-ART tweeter). That, coupled with five powerful amplifiers, allows the S5X-H to provide for impressive walls of sound that convey the powerful, completely effortless-sounding dynamic peaks with a clean and detailed tonal depth in the control room. The ability of the X-ART technology in particular to handle dynamic peaks without audible limiting or dazzling and transform these into sound pressure, is also impressive.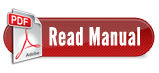 Warranty Information
Our ONE WITH EVERYTHING ZEN WARRANTY extends the standard manufacturer warranty by one year, see our ZEN WARRANTY page for details.